The Call Of Duty Endowment will benefit charities committed to helping veterans find high-quality jobs.  A cause we can all appreciate and support.

The two UK military charities are to become the first in the country to benefit from funds raised by the Call Of Duty video game series.
The Forces Employment Charity and Walking With The Wounded will both receive 30,000 US dollars (£21,210) from Call Of Duty Endowment, and will be able to apply for extra funding, advice and support from the scheme.
The endowment was co-founded by Activision Blizzard chief executive Bobby Kotick in 2009.
Activision is the publisher behind the Call Of Duty gaming series.
Initially launching in the US, the non-profit foundation works with charities that help veterans find high-quality employment and has already helped place more than 40,000 veterans into jobs.
The scheme is partly funded by the sale of digital player packs, sold in Call Of Duty: WWII on PlayStation 4, Xbox One and PC.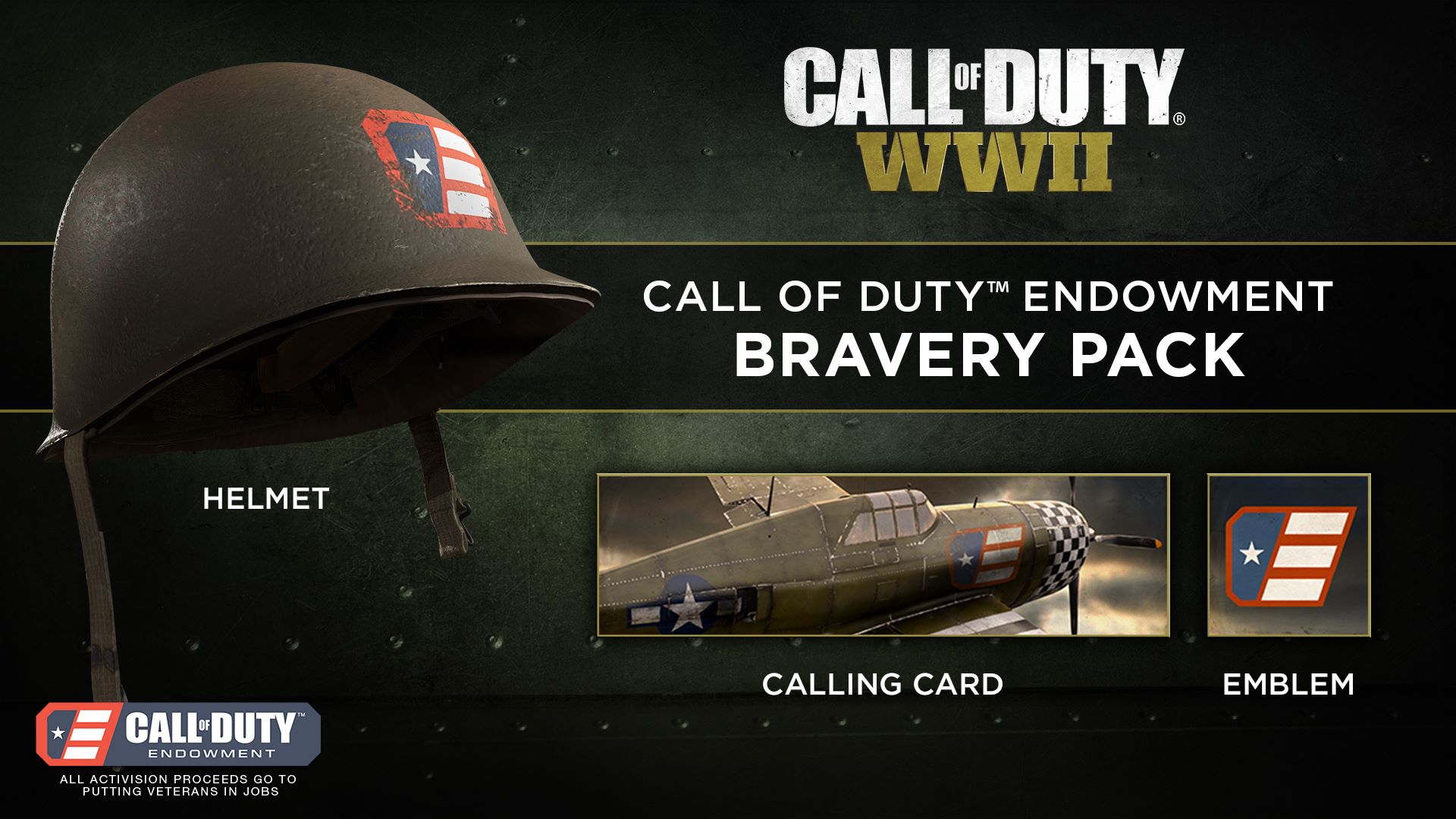 The pack includes a Call Of Duty Endowment helmet, calling card and emblem to use in-game, with all proceeds from digital sales in the UK going towards endowment programmes.
As part of their recognition, the two charities receiving funds from the scheme have been awarded the Call Of Duty Endowment Seal Of Distinction, which marks excellence in the veterans' employment sector.
On the recognition, RFEA chief executive Stephen Gledhill said: "We're delighted to be one of the first recipients of The Call Of Duty Endowment in the UK.
"RFEA supported 20,000 ex-forces personnel last year, providing tailored employment advice and helping them find work suited to the skills and experience of a military career.
"With the help of the endowment we'll be able to reach even more people who need our skills in finding meaningful employment for those who have served in Her Majesty's Armed Forces."
Walking With The Wounded chief executive Edward Parker added: "We are hugely honoured to receive this recognition and the award.
"Since the inception of the endowment, we have seen the positive impact and influence it has made in the US for ex-service personnel, and I'm delighted that, as result of this expansion to the UK, now British ex-servicemen and women will also benefit from such support.
"This award means a great deal to the work we do, and we know what a great difference it will make."
* Prices correct at time of posting.