Mercedes ViaVan is now operating in zones one and two of London.
A new rival to Uber has launched in London – ViaVan – a firm jointly owned by Mercedes-Benz and New York start-up Via which offers ride-sharing in minivans.
The service is best described as a combination of Uber's UberPool option – which picks up multiple passengers going to different destinations – and a bus service.
Mercedes ViaVan offers on-demand pick-up and drop-off via a smartphone app, but sticks to selected nearby meeting points rather than coming directly to you.
Mercedes ViaVan is already running in Europe
For now, the service is also only active in zones one and two of central London. Its app is available to download for free on iOS and Android.
Mercedes ViaVan is already up and running in Amsterdam, having launched there last month, and there are plans to bring it to Berlin imminently.
The company confirmed it has a licence to operate in the city and has launched with an introductory price of £3 for a single journey.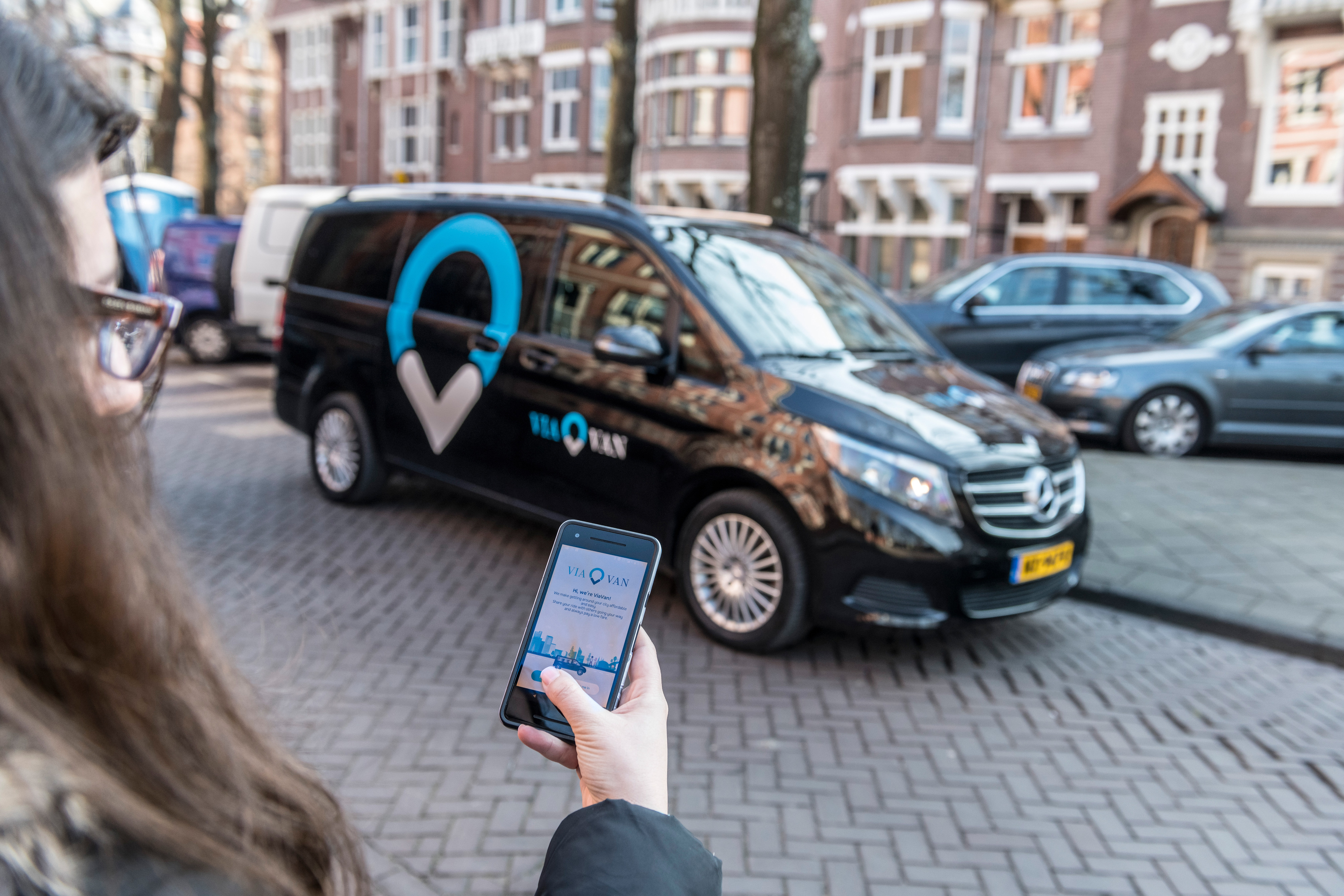 "The principle behind Mercedes ViaVan is as simple as it is efficient: the system combines travel requests with the same or similar goals in real time," the company's London launch announcement says.
"The passengers are guided by the app to a nearby, virtual stop, where they are then picked up by a professional driver.
"The algorithm behind the system ensures that the rides are only minimally delayed despite the intermediate stops and that hardly any detours arise through intelligent route planning.
"The bundling of rides will relieve traffic in the city and at the same time increase mobility capacity."
Taking on Uber
The firm also says it can offer attractive conditions for drivers, offering what it says is high flexibility in shift choice and length.
The company will hope they can cut into the popularity of Uber in the city.
Uber endured a torrid year in 2017 with a range of scandals, including the admission of a data breach, and the departure of multiple executives including chief executive Travis Kalanick.
Uber also saw its licence to operate in London withdraw by Transport for London, a decision which they have appealed against and will be heard in court in June. It is allowed to operate until then.
* Prices correct at time of posting.