The new Samsung Galaxy Note 9 has been given a larger battery and more storage, while the Galaxy Home smart speaker will feature virtual assistant Bixby.
Samsung has unveiled its latest Galaxy Note flagship smartphone, complete with the largest battery the firm has ever placed in the device.
The Galaxy Note 9 will house a 4,000mAh battery that the technology giant says will allow users to get a full day's battery life no matter how heavily they use it.
The company also confirmed its latest wearable – the Galaxy Watch – and previewed its much-rumoured smart home speaker, the Galaxy Home.
The Galaxy Note is Samsung's larger flagship phone, which includes a built-in stylus – the S Pen – and on the Note 9 features a 6.4in Super AMOLED display.
The new Note 9 will come with two large storage options – 128GB or 512GB – costing £899 or £1,099 respectively, as well as an expandable storage slot for a microSD card to further expand storage.
The Korean firm's president of mobile communications DJ Koh said: "The Note has always been our showcase for premium technology and industry-defining innovation, and Galaxy Note 9 is no exception. It's designed for a level of performance, power and intelligence that today's power users want and need.
"Note fans are Samsung's most loyal; we know they want it all, to get the most out of work and play, and Galaxy Note 9 is the only phone that can keep up with their busy lives."
As well as the new smartphone, Samsung also confirmed its new smartwatch – the Galaxy Watch – and previewed a smart speaker to rival the likes of the Amazon Echo and Apple's HomePod, Galaxy Home.
The speaker will house Samsung's artificial intelligence-powered virtual assistant Bixby, but does not yet have a confirmed release date.
In a gaming coup for Samsung, Fortnite maker Epic Games also made an appearance during the announcement in New York to confirm the popular battle royale game will launch in beta on the Android mobile operating system for the first time this week.
The rollout will begin with Samsung Galaxy devices from today, Epic Games chief executive Tim Sweeney said, adding that 125 million people were already playing the 100-player battle game.
Samsung said the camera system in the Note 9 will use artificial intelligence to help users take better photos, including scene recognition to automatically reset camera settings to ensure the best image is taken.
The camera will also alert users if it detects a blur in a photo so they can quickly retake it.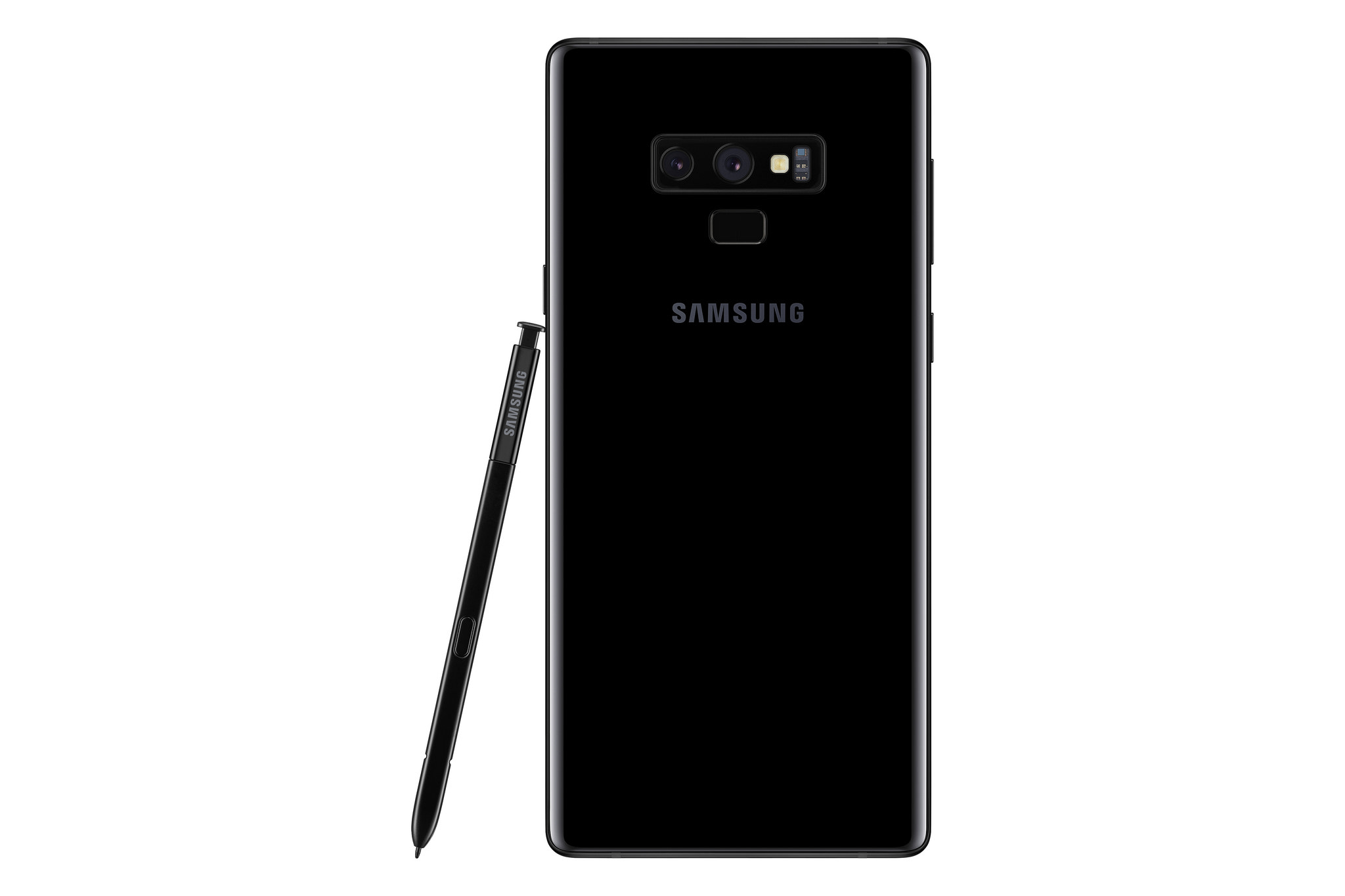 It features the same Dual Aperture technology Samsung introduced earlier this year on its Galaxy S9 range, which adjusts the camera lens to light in the same way as the human eye.
* Prices correct at time of posting.