As Android Pie begins to roll out here are all the new features you can expect to see on your smartphone.
Google has begun rolling out an updated Android operating system by the name of Android Pie.
A bunch of new features and cosmetic changes have been introduced in the latest guise of the smartphone and tablet operating system, but not everyone will be able to get hold of it straight away.
Here's everything you need to know:
Which smartphones can update to Android Pie?
At the moment, Android Pie is only available to Google Pixel devices.
When will my phone receive Android Pie?
Other smartphone makers are yet to confirm when Android Pie will be available on their devices.
The newer your smartphone, the more likely it is to receive the update. Phones more than a couple of years old run the risk of not receiving the update at all. It all depends on the manufacturer, as they have to go through the task of ensuring their devices work with the software.
How can I download the Android Pie update?
If you have a Google Pixel device that hasn't received the update notification yet, you can force it through by going to the settings panel of your phone – you can find it by swiping down and selecting the cog icon.
From there, scroll down to System and then System update. You can then choose Check for update and wait for the update to appear.
For speed and to ensure you don't waste any data, it's best to download the update while you're connected to a Wi-Fi network.
What new features are there on Android Pie?
You may notice that the three on-screen buttons along the bottom have disappeared and been replaced by a single tab icon. This is Google's aim to tidy up the on screen experience and make it quicker for you to find everything you need.
Swipe up, and the most recent apps will appear. Swipe up again, and your full list of apps will be displayed as before.
Slices is a similarly useful addition, which brings up relevant information from your favourite apps when you search for them.
App Actions also work towards making life a little easier, by predicting tasks and activities you're likely to do based on your usual actions around that time. So, if you usually open the Maps app at around 5pm to check traffic, it will automatically appear as an icon above your usual list of apps, taking you straight to live traffic, saving you a couple of taps.
Battery gets adaptive treatment as well, learning which apps you use most and prioritising the battery for them, while Adaptive Brightness learns how you prefer the brightness of your phone in different settings.
As with any update, there are some minor cosmetic changes you'll notice too – such as a more rounded design and more of the Google font – on top of security enhancements.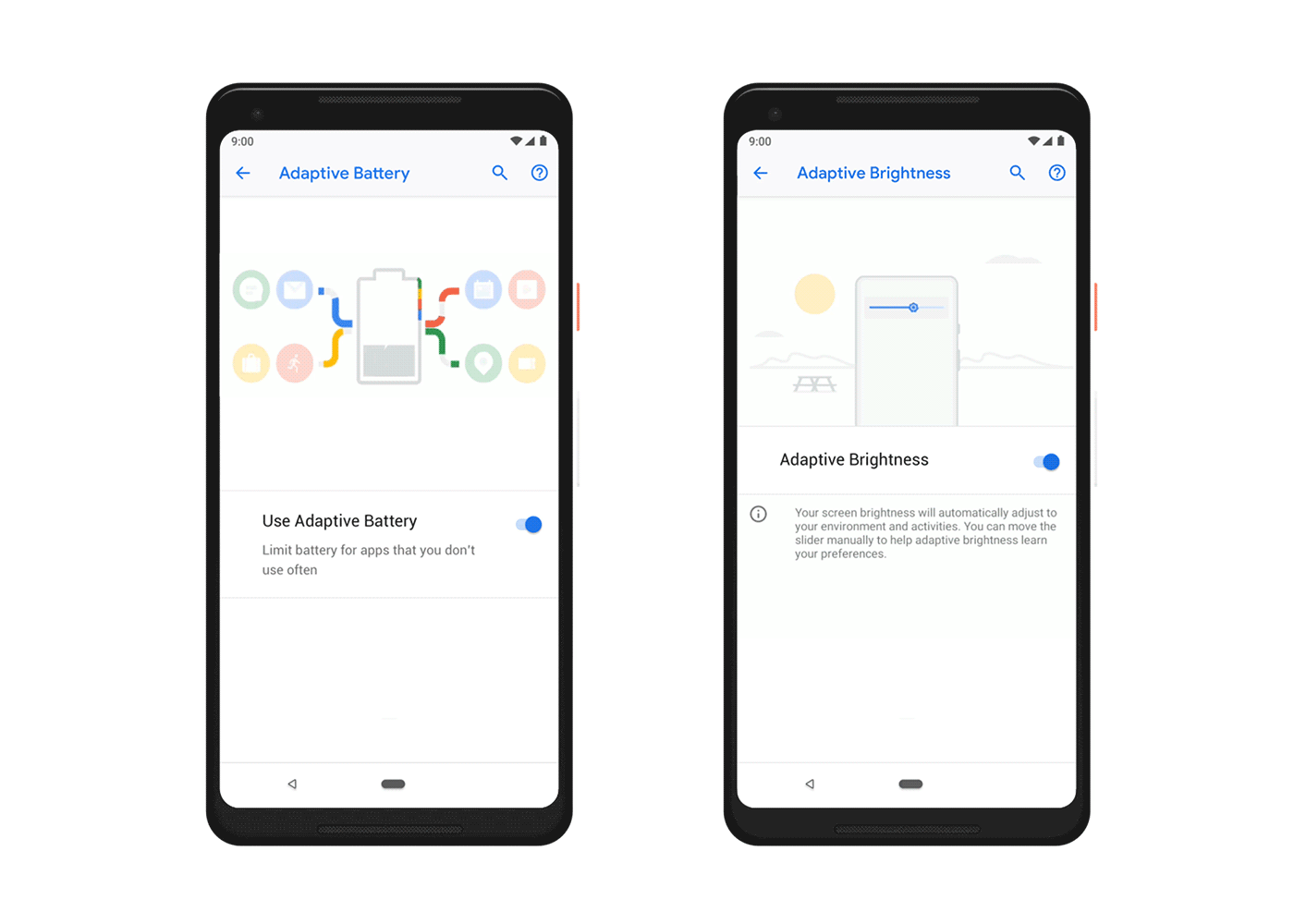 Anything else?
In Autumn, Google will add a Digital Wellbeing feature that enables users to keep track of how much they use their device.