Yey, at last a good reason to spend hours on your smartphone. A fashion designer has created her latest collection on a Samsung Galaxy Note 9. Award-winning designer Aurelie Fontan used the smartphone to create her Mobile Couture collection. Including all sketches to 3D modelling and colouring.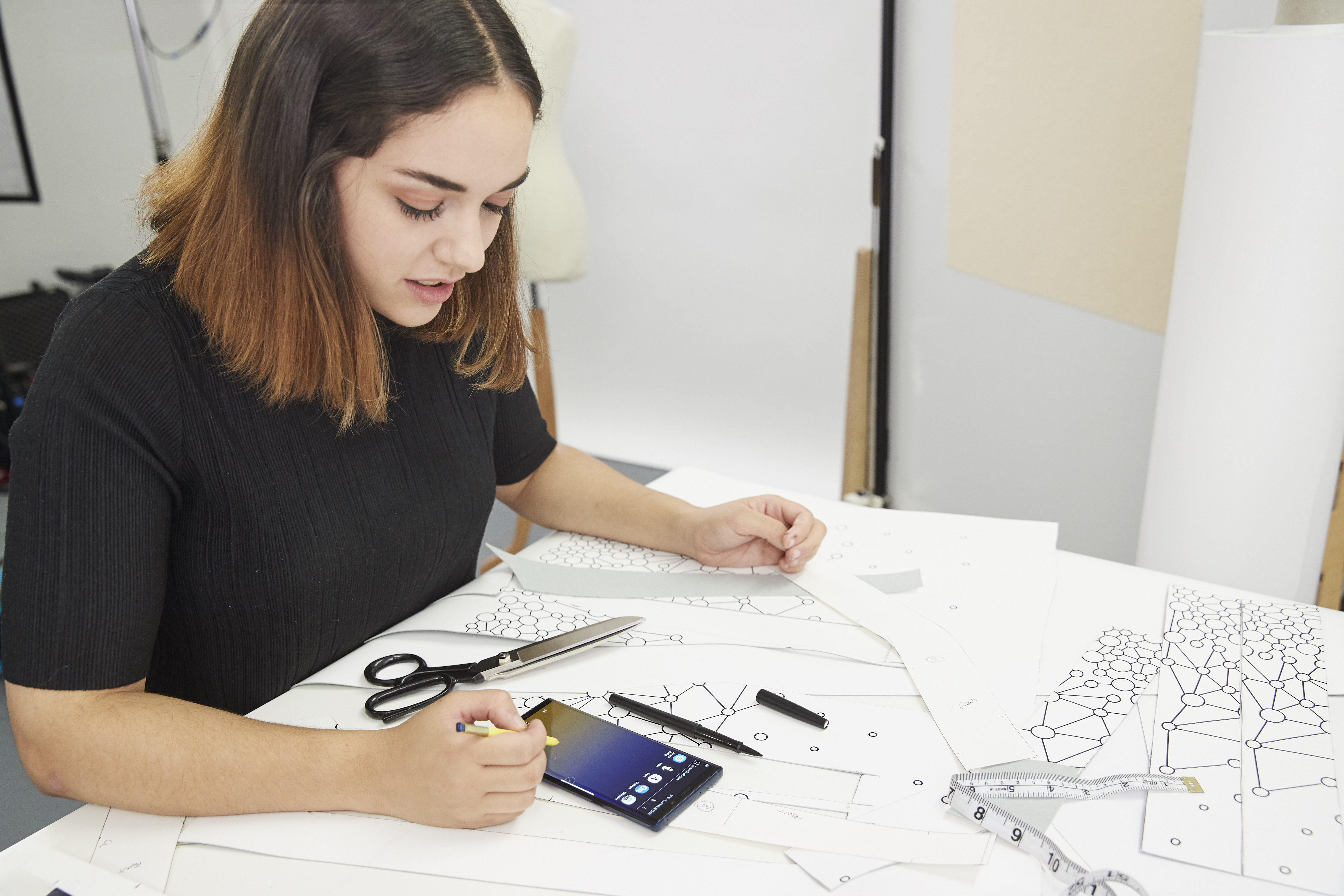 She used the Samsung Galaxy Note 9's built-in stylus to help create different pieces and components for the collection. This included three different dresses and a coat.
Ms Fontan then sent the files to a connected 3D printer. She also used a Joto X robotic drawing device to add patterns to the garments. So pretty high end tech. You may not be able to try this at home kids…
So what's does Ms Fintan have to say about being known as a Samsung Galaxy Note 9 designer?
"It was really interesting for me to find that there was a smartphone that actually had the capabilities to control and own the whole production process of an entire collection," she said.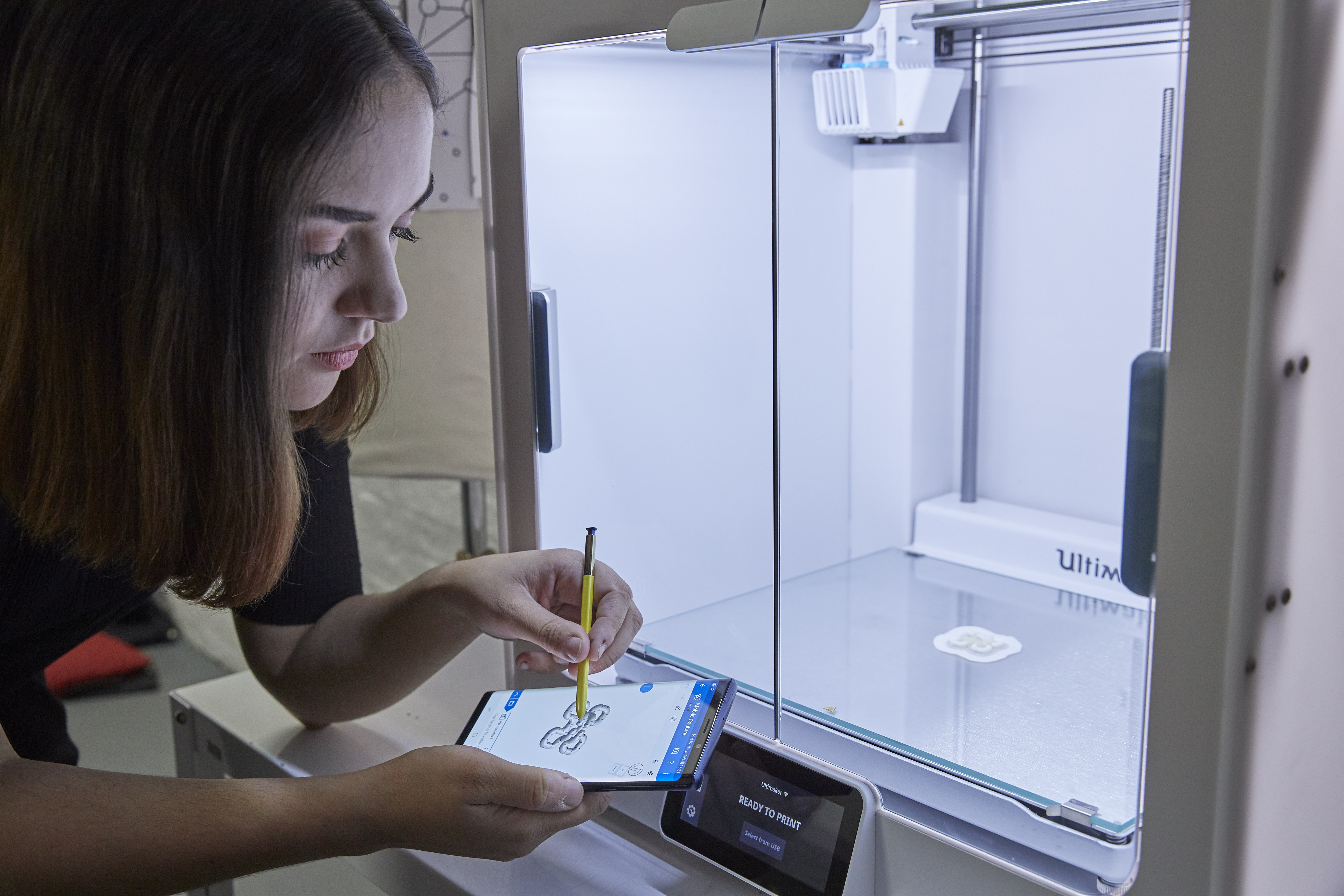 "My ideas are ambitious and aim to challenge traditional processes. So, as a young designer, it was liberating to be able to see them come to fruition using a device that I always have in my hand."
Fair enough.
The smartphone-based process also sped up the production process. It only took eight days instead of the usual 14 for this type of work.
Samsung Europe's Suzanne Smith said: "When we saw Aurelie's work, we knew she epitomised our Note customers. The reason they're so incredibly loyal is that it's designed for a level of performance and power that people on-the-go truly need.
"This collection is a complete one-off and we see it as a gold standard for showcasing what Samsung smartphones can really achieve."
* Prices correct at time of posting.