The soon to be released Huawei Mate 20 Pro joins a growing list of triple camera smartphones.
Smartphone makers are continuously looking for new ways to offer the best camera on the market. No surprise there. But it looks like the current trend to achieve that is by increasing the lens count.
We have already seen a number of smartphones sporting a dual camera set up on the rear. But 2018 has seen five notable smartphones launch with three lenses and beyond.
Triple camera smartphones – and beyond
Chinese phone giant Huawei are launching a triple Leica-engineered camera arrangement on the rear of their new Mate range.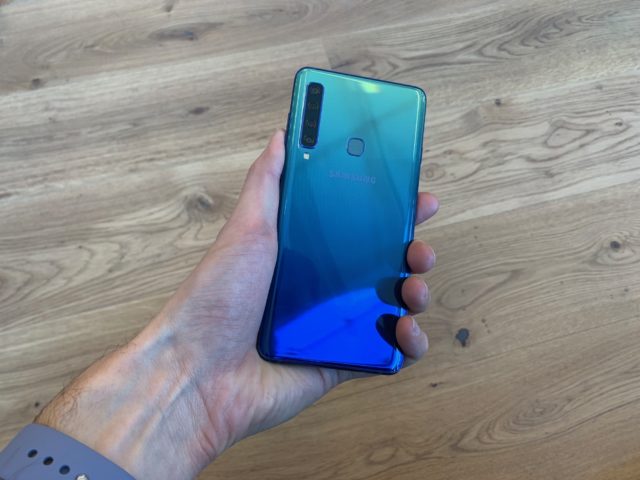 The phones have 40-megapixel wide angle, 20-megapixel ultra wide angle and eight-megapixel telephoto lenses. Somehow Huawei have managed to squeeze them, into a tightly packed square alongside the flash.
These are not the first Huawei phones to be sold with three cameras either. Early in 2018 the company's P20 device took the same path.
"The key question is do users need all this technology when their current camera phones are good enough?" said Roberta Cozza, personal technology researcher at Gartner.
"I think that vendors are probably more excited about three or four camera set-ups right now than prospective buyers."
Says it all to be honest. Just how many cameras do you need? But that hasn't stopped Samsung who have gone beyond triple camera smartphones.
The Galaxy A7 has three cameras. But they've gone a step further to a quadruple arrangement of cameras on the Galaxy A9.
"It's no surprise that the flagship releases have concentrated on cameras this year. It's a very quick easy to understand win" said James Barron of comparemymobile.com
"The new Portrait mode was a user hit for Apple last year. (It was) only memorable thing coming out of the arguably over-hyped X launch.
"Key considerations for the average mobile user looking to upgrade are battery life and camera. Huawei won in the battery stakes with their bold reverse charging. But it seems all brands threw everything at perfect pictures to compete. And it might just be enough to persuade some users to trade up."
So how many cameras do you need on your phone? Let us know in the comments box below.
* Prices correct at time of posting.