Apple Adapters & Accessories
(15)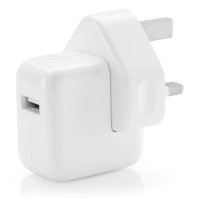 Apple
Colour: White
USB Power Adapter
12 Watt
Compatibility: USB
QuickFind: 640954 | Mfr part code: MD836B/B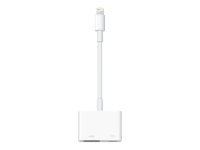 Digital AV adapter. Connect your iPad to HDMI TV
Compatibility: Mini iPad, iPad with retina display, iPhone 5
Colour White
£ 41.99 inc. vat
£47.99
save £6.00
£ 34.99 ex. vat
£39.99
save £5.00
View Product
QuickFind: 411785 | Mfr part code: MD826ZM/A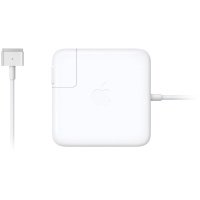 Power adapter - external
Power Capacity 60 Watt
Designed For MacBook Pro 13" with Retina display (Early 2015,Mid...
Free Delivery
QuickFind: 640953 | Mfr part code: MD565B/B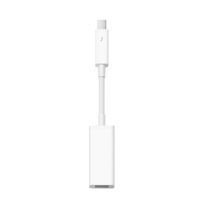 Apple Thunderbolt to FireWire Adapter
FireWire 800
For Mac mini; MacBook Air; MacBook Pro
£ 25.97 inc. vat
£27.38
save £1.41
£ 21.64 ex. vat
£22.81
save £1.17
View Product
QuickFind: 394103 | Mfr part code: MD464ZM/A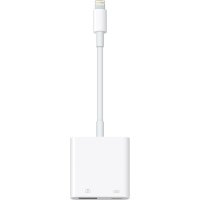 Apple Lightning to USB 3 Camera Adaptor
Colour: White
QuickFind: 743973 | Mfr part code: MK0W2ZM/A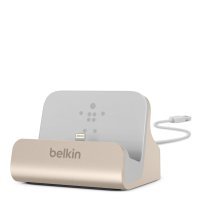 Painted aluminum finish
Uses your existing power supply
4' hardwire USB cable
Compatible with iPhone 5 and iPod touch (5th generation
QuickFind: 749839 | Mfr part code: F8J045BTGLD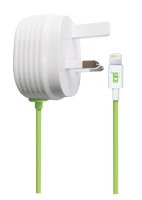 Mains charger UK
Includes 1.5 Metre Cable (lightning)
1 amp output
Includes carry bag
Pack size: 1
£ 9.98 inc. vat
£11.98
save £2.00
£ 8.31 ex. vat
£9.98
save £1.67
View Product
QuickFind: 832136 | Mfr part code: LIGHTNINGJUICEMAINS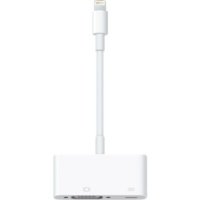 Apple VGA adapter
Lightning (M)
HD-15, Lightning (F)
QuickFind: 432785 | Mfr part code: MD825ZM/A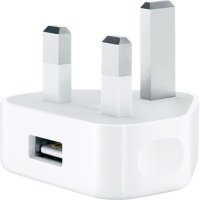 Compact Design
iPhone, iPad, iPod Compatible
Efficient Charging
QuickFind: 640952 | Mfr part code: MD812B/C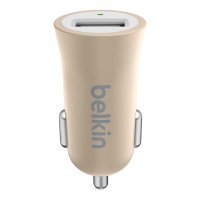 Belkin
USB in car charger
Colour: Gold
Pack size: 1
Compatible with any USB charging cable
QuickFind: 808488 | Mfr part code: F8M730BTGLD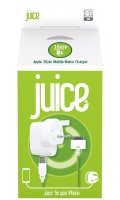 Mains charger
USB to Apple 30 pin connector
1.5m green cable
Charger bag
Pack size: 1
QuickFind: 832135 | Mfr part code: APPLEJUICEMAIN30PIN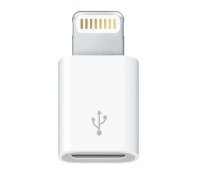 Connect to iPhone, iPad, iPod
Adapt Lightning connector to a micro USB cable to sync and charge...
Lightning To Micro USB
QuickFind: 397654 | Mfr part code: MD820ZM/A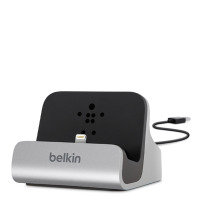 Aluminum Finish
4" USB Cable (built in)
For iPhone 5
QuickFind: 435131 | Mfr part code: F8J045BT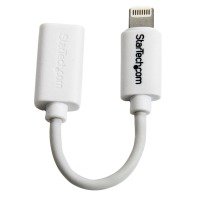 Charge or Sync an iPhone/iPod/iPad using a Micro USB cable
Apple MFi certified
Lightweight & portable
QuickFind: 624587 | Mfr part code: USBUBLTW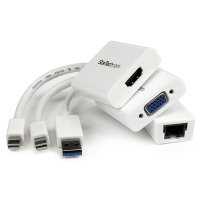 Includes Mini DisplayPort to VGA, Mini DisplayPort to HDMI and USB 3.0...
Mini DisplayPort adapters support PC resolutions up to 1920x1200 and...
QuickFind: 625837 | Mfr part code: MACAMDPGBK
Return to top
Scroll down the page to see the latest products or use the filters on the left of the screen to refine your search and find the right Apple adapters for you. Take advantage of our low prices and fast delivery service by doing all your online shopping here at Ebuyer.com.