Ebuyer Recommends
Firewire Cables, Adaptors & Accessories
(8)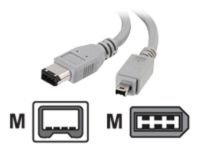 Data transfer up to 400 Mbps for digital camcorders, scanners,...
QuickFind: 170999 | Mfr part code: 81603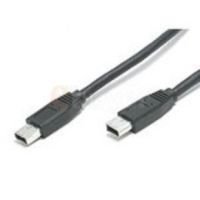 Firewire IEEE 1394
2 x 6 PIN FireWire (M)
3M
QuickFind: 125638 | Mfr part code: 1394_10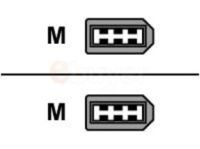 Firewire IEEE 1394
2 X 6Pin
1.8M
QuickFind: 138348 | Mfr part code: 1394_6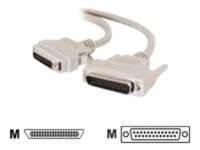 Provides increased speed and functionality over standard parallel...
QuickFind: 170878 | Mfr part code: 81465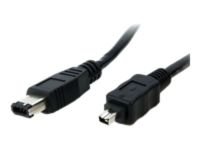 Firewire IEEE-1394
1 x 4 Pin
1 x 6 Pin
30CM (0.3M)
QuickFind: 219494 | Mfr part code: 139446MM1
Firewire 800 IEEE 1394B
2 X 1 x 9 pin FireWire 800 - male
3M
QuickFind: 343117 | Mfr part code: 1394_99_10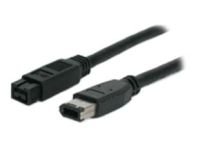 FIREWIRE IEEE 1394B
1 X 6 PIN FireWire (M)
1 X 9 pin FireWire 800 (M)
1.8 M
QuickFind: 138347 | Mfr part code: 1394_96_6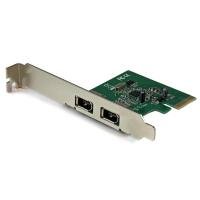 Fast and reliable
2-Port PCI Express FireWire Card
data transfer rates up to 400Mbps to each port
QuickFind: 624588 | Mfr part code: PEX1394A2V
Return to top
When it comes to digital video devices, Firewire, or IEEE 1394, is the perfect choice. It transfers data between different devices easily and quickly and Firewire cables let you connect 6-pin port devices like your PC or Mac with 4-pin port devices like camcorders. Created originally by Apple in the 90s, Firewire was standardised shortly after, and is very similar to universal serial bus (USB). Firewire lets you connect up to 63 devices and delivers plug-and-play, so there is no messing around.
Data transfer achieves speeds of up to 800Mbps and can be between two devices that do not necessarily include your PC, for example the transfer can take place between two cameras. Firewire is supported by both Windows and Mac.
FireWire devices are 'hot pluggable', such as this Plexus Firewire cable. This means that you can connect or disconnect your device at any time, even if the power is on. Use your Firewire for devices that handle a lot of data such as digital audio equipment, DVD players and camcorders. In fact, most digital video cameras and camcorders have a Firewire plug. Video transfer between the two works really well with no loss of quality or clarity.
For alternative data transfer options, take a look at our low cost USB cables.