USB Cables, Hubs, Extensions & Accessories
USB Cables & Accessories from Ebuyer.com
USB (Universal Serial Bus) is without doubt the most common connection used by computers, their peripherals, and other devices. USB can be used to connect printers, scanners, and hard drives to a PC and just about every device now has a USB connection. Here at Ebuyer we stock a full range of cables, hubs, and accessories such as chargers and adapters. Check out the full range below, whatever you need you are sure to find it here. Alternatively, use the filters on the left of the screen to narrow your search.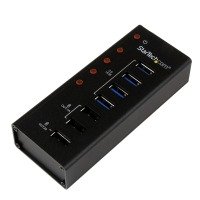 Add 4 USB 3.0 hub ports plus 3 dedicated USB charging ports (7 total) to...
Compatible with Lenovo Carbon X1 and MacBook
4 Port USB 3.0 Hub plus 3 Dedicated USB Charge Ports/USB 3.0 Hub...
QuickFind: 654723 | Mfr part code: ST4300U3C3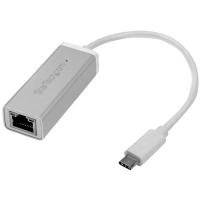 Add a Gigabit Ethernet network connection to your computer through the...
Thunderbolt 3 port compatible
Sleek silver finish looks great with your MacBook, and any laptop or...
QuickFind: 758284 | Mfr part code: US1GC30A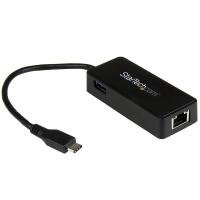 Add a Gigabit Ethernet network connection to your computer through a...
Native driver support in Chrome OS and Windows 8.1 for easy set-up...
Turn your USB-C port into a Gigabit LAN RJ45 port
QuickFind: 758291 | Mfr part code: US1GC301AU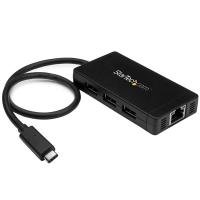 Compact, small-footprint design makes it perfect for travel, or for...
Backward compatible, for use with your older USB 3.0 and 2.0 devices...
Plug-and-play and hot-swap compatible
QuickFind: 758280 | Mfr part code: HB30C3A1GE