Ebuyer Recommends
Catering Supplies
(3)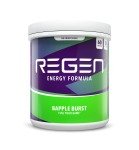 Energy Drink Powder
Bapple Burst Flavour
Zero Added Sugar
60 Servings Per Tub
£ 19.98 inc. vat
£22.49
save £2.51
£ 16.65 ex. vat
£18.74
save £2.09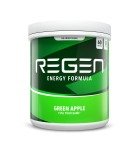 Energy Drink Powder
Green Apple Flavour
Zero Added Sugar
60 Servings Per Tub
£ 19.98 inc. vat
£24.99
save £5.01
£ 16.65 ex. vat
£20.82
save £4.17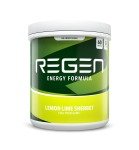 Energy Drink Powder
Lemon Lime Sherbert Flavour
Zero Added Sugar
60 Servings Per Tub
£ 19.98 inc. vat
£24.99
save £5.01
£ 16.65 ex. vat
£20.82
save £4.17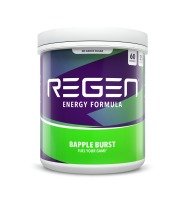 Energy Drink Powder
Bapple Burst Flavour
Zero Added Sugar
60 Servings Per Tub
£ 19.98 inc. vat
£22.49
save £2.51
£ 16.65 ex. vat
£18.74
save £2.09
View Product
QuickFind: 832631 | Mfr part code: REGENBB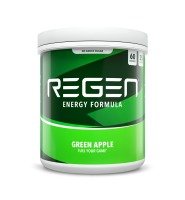 Energy Drink Powder
Green Apple Flavour
Zero Added Sugar
60 Servings Per Tub
£ 19.98 inc. vat
£24.99
save £5.01
£ 16.65 ex. vat
£20.82
save £4.17
View Product
QuickFind: 832634 | Mfr part code: REGENGA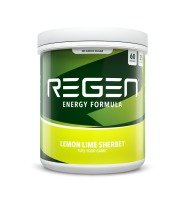 Energy Drink Powder
Lemon Lime Sherbert Flavour
Zero Added Sugar
60 Servings Per Tub
£ 19.98 inc. vat
£24.99
save £5.01
£ 16.65 ex. vat
£20.82
save £4.17
View Product
QuickFind: 832630 | Mfr part code: REGENLLS
Return to top
Catering Supplies from Ebuyer.com
Brewing up at work, whether it be in the office, on a construction site or even on the go in a delivery van is something that is ingrained into our working day. So a healthy store of tea and coffee, not to mention water, soft drinks and confectionery, should be high up on the list of priorities for any business.
Here at Ebuyer we can supply all the catering supplies a business will need including vending machine supplies. Bulk packs of beverages, crockery and confectionery can be found here - and all at great value for money prices.
Confectionery
From biscuits to chocolate bars all the snacks your workforce need, or rather want, are available in low cost multipacks. Choose from all the traditional favourites to fill up the canteen vending machines.
Crockery & Cutlery
Large packs of plastic disposable cutlery and clear water cups are just two of the many essential items to be found in the crockery & cutlery pages of this website. Ideal for work canteens and vending machines.
Tea and Coffee
Having a cuppa at work is an institution so having plenty of tea & coffee, not forgetting hot chocolate too, so businesses need to have plenty on tap - whether that is in a vending machine or freely available in the staff kitchen.
Water and Soft drinks
Staying hydrated at work is important for all employees and everything from water to cola to fruit juice is available here.
Browse through the full range of catering supplies and order today for free delivery to the UK (terms and conditions apply).