DDR4 2133MHz PC Computer Memory RAM
(13)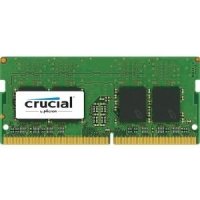 Capacity 4GB
PC4-17000
CL=15 1.2V
Unbuffered Non ECC
QuickFind: 724746 | Mfr part code: CT4G4SFS8213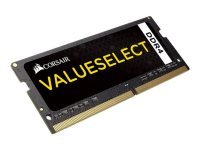 4GB Kit (1 x 4GB)
Speed Rating PC4-17000 (2133MHz)
Memory Type DDR4
Memory Configuration SODIMM
Limited Lifetime Warranty
QuickFind: 745626 | Mfr part code: CMSO4GX4M1A2133C15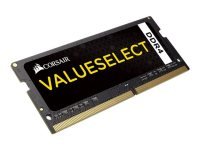 QuickFind: 759649 | Mfr part code: CMSO16GX4M1A2133C15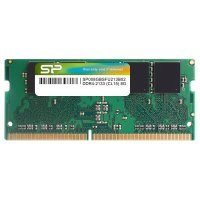 8GB Module
260Pin SODIMM
2133 MHz
CL15 / 1.2 V
Lifetime warranty
£ 64.97 inc. vat
£69.99
save £5.02
£54.14 ex. vat
£58.32
save £4.18
View Product
QuickFind: 823926 | Mfr part code: SP008GBSFU213B02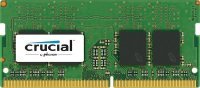 Capcity 16GB
Form Factor SODIMM
Speed 2133 MT/S
ECC NON-ECC
Limited Lifetime Warranty
£ 139.07 inc. vat
£168.50
save £29.43
£115.89 ex. vat
£140.41
save £24.52
View Product
QuickFind: 727314 | Mfr part code: CT16G4SFD8213
4GB memory
DDR4 2133MHz
1.35V
QuickFind: 722615 | Mfr part code: HX421S13IB/4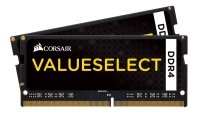 16GB Kit (2 x 8GB)
PC4-17000 (2133MHz)
1.2V
QuickFind: 728407 | Mfr part code: CMSO16GX4M2A2133C15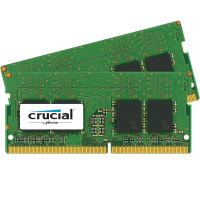 Capacity 32GB Kit (16GBx2)
Form Factor SODIMM
Speed 2133 MT/S
DIMM Type Unbuffered
Warranty Limited Lifetime
QuickFind: 727316 | Mfr part code: CT2K16G4SFD8213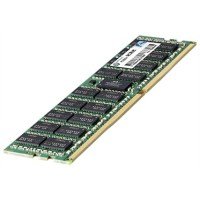 Capacity:4GB
Speed:2133 MHz ( PC4-17000 )
Memory Technology:DDR4 SDRAM
1 year warranty
QuickFind: 728079 | Mfr part code: P1N51AA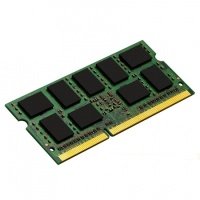 16GB Memory Module
Memory Type DDR4
Clock Speed 2133 MHz
Limited Lifetime Warranty
QuickFind: 746690 | Mfr part code: KCP421SD8/16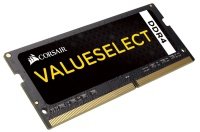 8GB Kit (1 x 8GB)
Speed Rating PC4-17000 (2133MHz)
Memory Type DDR4
Limited Lifetime Warranty
QuickFind: 745558 | Mfr part code: CMSO8GX4M1A2133C15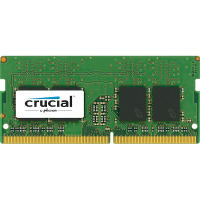 Speeds start at 2133 MT/s
Increase bandwidth by up to 30%
Reduce power consumption by up to 40% and extend battery life...
QuickFind: 747085 | Mfr part code: CT8G4SFS8213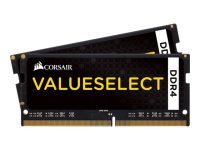 Corsair Valueselect
8 GB DDR4 SDRAM 2 x 4GB
2133 MHz ( PC4-17000 )
1.2 V
QuickFind: 759638 | Mfr part code: CMSO8GX4M2A2133C15
Return to top
DDR4 2133MHz laptop memory from Ebuyer.com
This super-fast DDR4 memory is the ideal way to quickly and easily boost the performance of your laptop. If you are struggling with slow boot up times, applications taking an age to open, or websites constantly hanging, increasing the RAM could resolve all your issues. The DDR4 2133MHz laptop memory we stock here at Ebuyer are available in capacities ranging from 4GB to 32Gb and either as single modules or in multiples. From manufacturers such as Kingston and Crucial the modules are ideal for high performance laptops. Order yours today before 11pm and we may be able to deliver it to you tomorrow (terms and conditions apply).