Ebuyer Recommends
DDR PC Memory RAM
(1)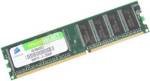 PC3200
CL3 (3-3-3-8) 2.5V
Limited Lifetime Manufacturer Warranty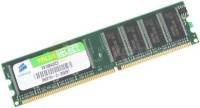 PC3200
CL3 (3-3-3-8) 2.5V
Limited Lifetime Manufacturer Warranty
QuickFind: 66405 | Mfr part code: VS1GB400C3
Return to top
DDR PC Memory from Ebuyer.com
Do you have the feeling your PC either isn't as fast as it used to be or as fast as you'd like it to be? Giving your desktop computer a memory upgrade is a quick and cost-effective method of upping its performance.
Pretty Much Foolproof
Upgrading memory is no longer the exclusive territory of techs and computer experts. Usually involving little more than a few turns of a screwdriver and some careful handling, adding extra or more efficient memory to your system can be speedy and simple.
Bigger and better memory allows your operating system and your favourite programs to run smoother and more effectively. This is particularly important if you're a gamer, enjoy image and video editing, or are a perpetual multi-tasker.
At Ebuyer, we stock a wide range of DDR PC Memory suitable for both business and personal use. Find your PC memory using the filters on the left of the screen. Don't forget that with Ebuyer you always get fast delivery and low prices.