Ebuyer Recommends
DDR2 PC Memory RAM
(14)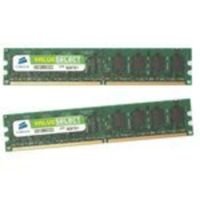 2 x 1GB Kit
PC2-4200
CL 4 (4-4-4-12) 1.8V
Limited Lifetime Manufacturer Warranty
QuickFind: 63623 | Mfr part code: VS2GBKIT533D2

PC2-5300
CL5 (5-5-5-15) 1.8V
Limited Lifetime Manufacturer Warranty
£ 12.48 inc. vat
£14.26
save £1.78
£ 10.40 ex. vat
£11.88
save £1.48
View Product
QuickFind: 92879 | Mfr part code: VS1GB667D2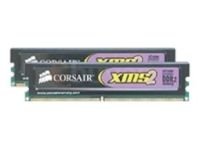 2 x 1GB Kit
PC2-6400
CL5 (5-5-5-18) 1.9V
Limited Lifetime Manufacturer Warranty
£ 22.98 inc. vat
£24.98
save £2.00
£ 19.15 ex. vat
£20.81
save £1.66
View Product
QuickFind: 98710 | Mfr part code: TWIN2X2048-6400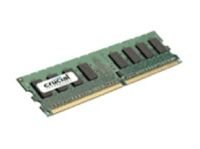 PC2-5300
CL5 1.8 V
Limited Lifetime Manufacturer Warranty
QuickFind: 142383 | Mfr part code: CT25664AA667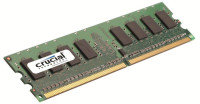 PC2-6400
CL6 1.8V
Limited Lifetime Manufacturer Warranty
£ 11.33 inc. vat
£13.50
save £2.17
£ 9.44 ex. vat
£11.25
save £1.81
View Product
QuickFind: 142390 | Mfr part code: CT12864AA800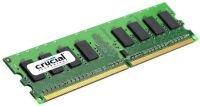 PC2-6400
CL6 1.8 V
Limited Lifetime Manufacturer Warranty
£ 23.99 inc. vat
£25.60
save £1.61
£ 19.99 ex. vat
£21.33
save £1.34
View Product
QuickFind: 142399 | Mfr part code: CT25664AA800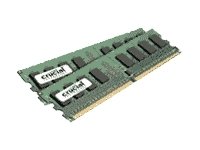 2 x 2GB Kit
PC2-6400
CL6 1.8V
Limited Lifetime Manufacturer Warranty
QuickFind: 142403 | Mfr part code: CT2KIT25664AA800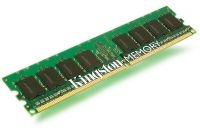 QuickFind: 148853 | Mfr part code: KVR800D2N6/2G

PC2-6400
CL5 (5-5-5-18) 1.8V
Limited Lifetime Manufacturer Warranty
QuickFind: 164756 | Mfr part code: VS2GB800D2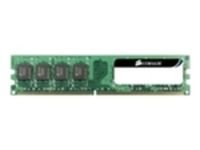 2 x 2GB Kit
PC2-6400
CL5 (5-5-5-18) 1.8v
Limited Lifetime Manufacturer Warranty
QuickFind: 164758 | Mfr part code: VS4GBKIT800D2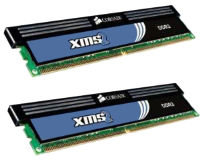 2 X 2GB Kit
PC2-6400
CL5 (5-5-5-18) 1.8V
Limited Lifetime Manufacturer Warranty
QuickFind: 166785 | Mfr part code: TWIN2X4096-6400C5C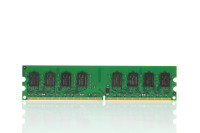 Memory Type: DDR2
Form Factor: DIMM 240 pin
Speed: 800Mhz
Latency: CL6
Dual Rank
£ 8.39 inc. vat
£9.10
save £0.71
£ 6.99 ex. vat
£7.58
save £0.59
View Product
QuickFind: 792044 | Mfr part code: XEN64002GBD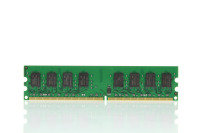 Memory Type: DDR2
Form Factor: DIMM 240 pin
Speed: 667Mhz
Latency: CL5
Dual Rank
£ 8.00 inc. vat
£8.39
save £0.39
£ 6.66 ex. vat
£6.99
save £0.33
View Product
QuickFind: 792047 | Mfr part code: XEN53002GBD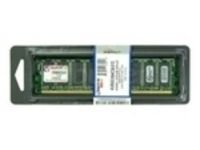 QuickFind: 91121 | Mfr part code: KVR667D2N5/1G
Return to top
Upgrade with PC memory
Adding extra memory to your PC is such an easy way to upgrade your computer. The memory modules are easy to install and, as always at Ebuyer, they are available at very low prices.
Although slower than DDR3 memory DDR2 is still found in many older computers. Importantly the two types of memory are not compatible so if you are expanding a machine that already has DDR2 installed than you should purchase the same type of memory.
Rely on quality brands
If you are upgrading your PC with additional memory you will find the lowest prices right here at Ebuyer.com. You will find DDR2 modules from manufacturers like Corsair and Kingston as well as many modules from leading brands such as Crucial.
Order your PC memory today and we can deliver it to you tomorrow (terms and conditions apply).