DDR3 2000MHz + PC Memory RAM
High performance memory
Adding some super-fast memory to your computer is an easy and inexpensive way to boost the performance of your machine. Adding DDR3 RAM allows the computer to carry out more simultaneous tasks without slowing. Conversely not having enough RAM will slow your computer to a crawl.
Read more...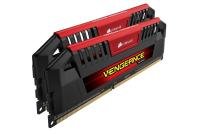 Density: 8GB (2x4GB)
Speed: 2400MHz
Tested Latency: 11-13-13-31
Voltage: 1.65V
QuickFind: 611848 | Mfr part code: CMY8GX3M2A2400C11R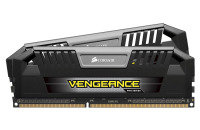 CAS Latency CL11
8GB (2 x 4GB)
2133 MHz
DDR3-2133/PC3-17066
1.5 V
QuickFind: 522024 | Mfr part code: CMY8GX3M2A2133C11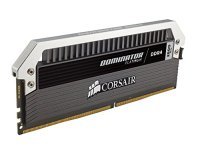 32GB (4x8GB) 2800MHz
Automatic Over Clocking
DHX Aluminum Heatspreader
QuickFind: 715976 | Mfr part code: CMD32GX4M4A2800C16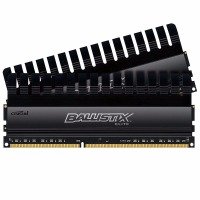 QuickFind: 740030 | Mfr part code: BLE2C4G3D21BCE1J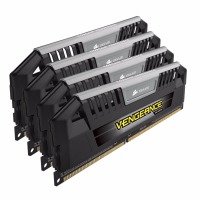 QuickFind: 766196 | Mfr part code: CMY32GX3M4B2133C11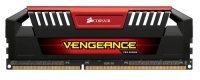 32GB (4x8GB) Vengeance Kit
2400MHz DDR3
Heat spreader
QuickFind: 700768 | Mfr part code: CMY32GX3M4A2400C11R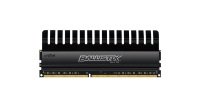 QuickFind: 740032 | Mfr part code: BLE4G3D21BCE1J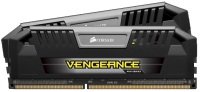 Density: 8GB (2x4GB)
Speed: 2400MHz
Tested Latency: 11-13-13-31
Voltage: 1.65V
Pin Out: 240 Pin
QuickFind: 643761 | Mfr part code: CMY8GX3M2A2400C11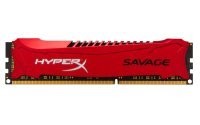 Fast top-performing modules available with low-profile heat...
Unique red, asymmetrical heat spreader sets new trends for PC builds...
QuickFind: 663007 | Mfr part code: HX321C11SR/4
Return to top
DDR3 2000MHz
When it comes to choosing your PC memory you can choose which speed suits you best. DDR3 is much quicker than its predecessor DDR2 but most PC RAM will now carry the DDR3 classification. To differentiate between different DDR3 memory modules you should look at the clock speed which is measured in megahertz.
All the DDR3 RAM in this section of the Ebuyer website is rated at 2000MHz or above. So these modules are fast and will give a significant performance boost to your computer.
Choose your RAM
For gamers and power users having fast memory is essential. And you will find some awesome DDR3 RAM here from manufacturers like Corsair, G.Skill and Patriot. Available as either single modules or complete kits you can choose from some stylish modules that look as good as they perform.
Ordering from Ebuyer
Ordering your DDR3 2000MHz memory from Ebuyer is easy. Browse through the selection you will find below and choose one of the great low price deals that we always have on offer. Order today and we may be able to deliver your memory for free within the UK (terms and conditions apply).