Graphics Card Cooling Computer Accessories
Graphics Card Cooling Accessories
Everyone wants a smoking hot graphics card to power their gaming and media, but the last thing anyone wants is a graphics card that is…well…smoking. To avoid this kind of potentially fatal component catastrophe, you need to ensure that your system has sufficient cooling measures in place. To keep your graphics card cool, you need graphics card cooling accessories.
Read more...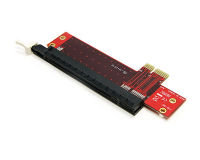 x16 lane PCIe slot connector to x1 lane
Designed to properly mount a low profile card into a full profile slot...
Bus Type PCI Express
Maximum Data Transfer Rate 2.5 Gbps
QuickFind: 195059 | Mfr part code: PEX1TO162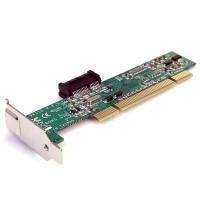 Bus Type PCI / PCI-X (5 / 3.3V)
Card Type Standard Profile
Interface PCI Express
2 Year Warranty
QuickFind: 195060 | Mfr part code: PCI1PEX1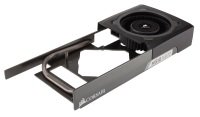 Full coverage, two-stage cooling
Improves performance potential
Compatible with reference design Nvidia GPUs
Works with many Hydro Series Liquid CPU Coolers
QuickFind: 737140 | Mfr part code: CB-9060005-WW
Return to top
Cooling Where You Need It Most
As graphics cards become increasingly powerful and capable of ever more impressive graphical wonders, the amount of heat they generate also increases. It's unfortunate but inevitable. Thankfully, companies haven't been sitting still when it comes to designing a range of products to deliver cooling directly to graphics cards
Usually taking the form of one or more dedicated fans connected to a heatsink and heatpipes, the cooling unit draws away and disperses waste heat build-up. A cool and well-ventilated PC interior is essential for a stable system and the longevity of your components.
At Ebuyer, we stock a wide range of graphics card cooling accessories suitable for both business and personal use. Find your perfect graphics card cooling accessory using the filters on the left of the screen. Don't forget that with Ebuyer you always get fast delivery and low prices.