Ebuyer Recommends
be quiet! Thermal Compounds
(1)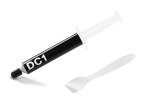 TypeNon-curing compound
Capacity 3gram
Thermal conductivity (W/mK)>7.5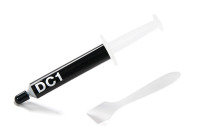 TypeNon-curing compound
Capacity 3gram
Thermal conductivity (W/mK)>7.5
QuickFind: 520271 | Mfr part code: BZ001
Return to top
be quiet! Thermal Compounds
The decision to invest in a CPU cooling accessory is a wise one. Overheating as a result of ramped up demands on processors can lead to system instability and, in extreme cases, irreparable damage. The people at be quiet! have created a range of thermal compounds that allow you to bond your new cooler to your CPU with ease.
Grease The Cooling Wheels
Also known as grease or paste, thermal compounds contain materials that are highly conductive, such as metal and ceramic. These materials allow heat to travel efficiently from a hardworking CPU to a heatsink, which keeps the processing unit cool.
be quiet! specialise in creating thermal pastes that are suitable for users at all levels of experience. They are easy to apply and work great once the whole cooling set up is assembled. Make sure you get the most out of your cooling with be quiet!
At Ebuyer, we stock a wide range of be quiet! thermal compounds suitable for both business and personal use. Find your thermal compound using the filters on the left of the screen. Don't forget that with Ebuyer you always get fast delivery and low prices.