Ebuyer Recommends
Coolermaster Thermal Compounds
(4)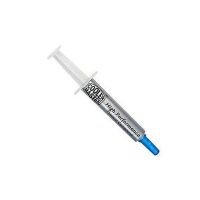 Suitable for CPU, chipsets, VGA etc
Zif Socket Templates ensure correct applying area
Produces an even layer when using applicator
Wide range of application temperature
QuickFind: 245379 | Mfr part code: HTK-002-U1-GP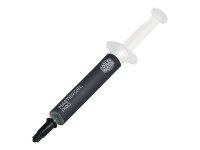 High CPU/GPU conductivity (8 W/m.k)
Improves heat transfer from chipset to cooler base or heatpipes...
Easy to spread and remove without surface damage
1.5ml
£ 5.18 inc. vat
£6.00
save £0.82
£ 4.31 ex. vat
£5.00
save £0.69
View Product
QuickFind: 754856 | Mfr part code: MGY-OSSG-N15M-R1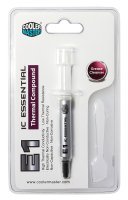 High Thermal Conductivity
Low Thermal Resistance
Electrically Non-Conductive
Non-Corrosive
£ 3.99 inc. vat
£11.96
save £7.97
£ 3.32 ex. vat
£9.96
save £6.64
View Product
QuickFind: 410434 | Mfr part code: RG-ICE1-TG15-R1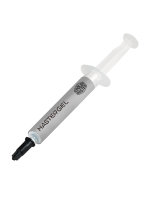 High CPU/GPU conductivity (5 W/m.k)
Specific gravity 2.4
Easy to spread and remove without damage
Free scraper and alcohol-based cleaner
£ 4.79 inc. vat
£7.88
save £3.09
£ 3.99 ex. vat
£6.56
save £2.57
View Product
QuickFind: 754855 | Mfr part code: MGX-ZOSW-N15M-R1
Return to top
Coolermaster Thermal Compounds
A leading name in the cooling market, Coolermaster have created a range of thermal compounds to complement your other cooling measures. Forming an airtight bond between your CPU and heatsink, thermal pastes allow heat to transfer away from hardworking CPUs at maximum efficiency.
Stay Cool With Coolermaster
Installing a cooler to your PC's interior without cooling grease is, in a word, foolish. Even the best heatsinks out there only work at a fraction of their capacity without a layer of thermal compound between them and the CPU.
Coolermaster have created a range of great value thermal compounds that are easy to apply and will last for years. The dangers of overheating will be kept to a minimum with Coolermaster thermal grease in place, which means you can get on with hardcore gaming or overclocking worry-free.
At Ebuyer, we stock a wide range of Coolermaster thermal compounds suitable for both business and personal use. Find your thermal compound using the filters on the left of the screen. Don't forget that with Ebuyer you always get fast delivery and low prices.