Ebuyer Recommends
StarTech Thermal Compounds
(3)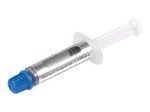 Great value thermal paste
1.5gram tube
Startech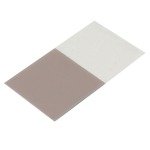 Mess-free installation
Maximum heat conduction
Increased cooling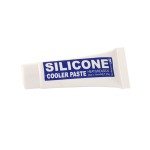 Ceramic-based compound
20g Tube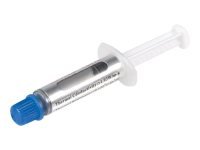 Great value thermal paste
1.5gram tube
Startech
QuickFind: 124076 | Mfr part code: SILVGREASE1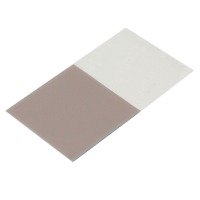 Mess-free installation
Maximum heat conduction
Increased cooling
QuickFind: 340349 | Mfr part code: HSFPHASECM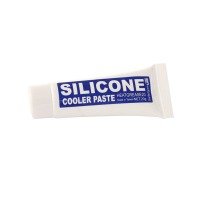 Ceramic-based compound
20g Tube
QuickFind: 435479 | Mfr part code: HEATGREASE20
Return to top
StarTech Thermal Compounds
When it comes to bonding a heatsink to your CPU or GPU, there are several options. The most common tool is a thermal compound, also known as thermal grease or paste. These substances are usually applied from syringes and spread fully across the contact surface when heat is applied. StarTech's range includes thermal compounds as well as other bonding alternatives.
To Paste Or Not To Paste
Some thermal compounds contain silicon, which is fine for most users. As the sophistication and power demands of a user's system increases, however, more conductive compounds are called for. These thermal pastes contain highly conductive metals, such as copper and silver.
StarTech offer a range of thermal compounds alternatives, depending on your budget, requirements and experience. For those not fond of the application and spreading process, which can sometimes be fiddly and messy, StarTech offer thermal pads as a handy alternative. Essentially conductive stickers, the thermal pads allow you to place the conductive material exactly where you need it without any mess.
At Ebuyer, we stock a wide range of StarTech thermal compounds suitable for both business and personal use. Find your thermal compound using the filters on the left of the screen. Don't forget that with Ebuyer you always get fast delivery and low prices.