Chillblast Gaming PCs
(2)
Free Delivery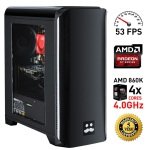 AMD Athlon X4-860K
8GB RAM + 1TB HDD
NVIDIA GeForce GTX 1050 Ti 4GB
Windows 10 Home
5 Year Standard Warranty
Free Delivery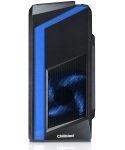 AMD Athlon X4 950 QC 3.5GHz
8GB RAM + 1TB HDD
NVIDIA GeForce GTX 1050 2GB
Windows 10 Home
5 Year Standard Warranty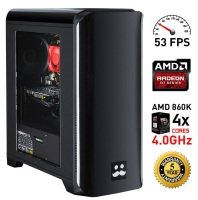 AMD Athlon X4-860K
8GB RAM + 1TB HDD
NVIDIA GeForce GTX 1050 Ti 4GB
Windows 10 Home
5 Year Standard Warranty
Free Delivery
QuickFind: 815768 | Mfr part code: EBR2-CBFUSMUMBO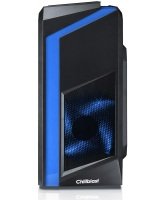 AMD Athlon X4 950 QC 3.5GHz
8GB RAM + 1TB HDD
NVIDIA GeForce GTX 1050 2GB
Windows 10 Home
5 Year Standard Warranty
Free Delivery
QuickFind: 845820 | Mfr part code: EBR1-CBFUSLEGION
Return to top
If you've got a love of gaming, chances are you'll want to invest in the latest kit that lets you reach the leaderboards fast. At Ebuyer, we stock a great range of gaming PCs, including those from reputable brand Chillblast.
Here, you'll find a great collection of super-speedy computers, equipped with all the latest tech to deliver a fast performance. With a range of specifications to choose from, you're sure to find a computer that meets your gaming needs.,/p
Take a look at the range available below, and don't hesitate to contact us if you need any help choosing!
With super fast processors, five year warrantees and all the power you'll need, these computers certainly pack a punch. Chillbast gaming PCs feature a broad variety of features, all encased in a stylish finish, creating the perfect addition to your gaming set up.
At Ebuyer, we stock a huge variety of both everyday and more specialised tech, making us best placed to provide handy tips and advice on all things technology. As well as this, we like to provide our customers with great deals on all their tech needs, which is why we offer a price match promise and free delivery on orders over £49.99.
Take a look at the range today, and find your ideal Chillblast gaming PC.