Laptop Messenger Bags
(12)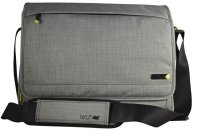 For Laptops up to 15.6"
Removable magnetic pockets
Faux fur lining
Adjustable shoulder strap
Textured grey
£ 39.99 inc. vat
£51.74
save £11.75
£33.32 ex. vat
£43.11
save £9.79
View Product
QuickFind: 773537 | Mfr part code: TAEVMM008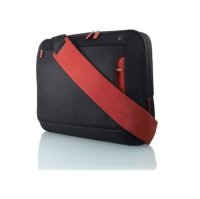 Notebooks up to 17"
Unique, tapered design
Plush-lined compartment
Made-for-You organization
£ 29.99 inc. vat
£32.67
save £2.68
£24.99 ex. vat
£27.22
save £2.23
View Product
QuickFind: 141687 | Mfr part code: F8N051EABR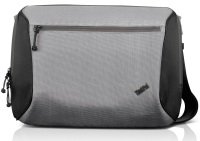 For Laptops up to 14.1"
Kevlar blend and Ripstop
Protective Carbon fiber rods
EVA foam back
Pockets for Accessories
QuickFind: 512911 | Mfr part code: 0B47307
QuickFind: 806224 | Mfr part code: CNS343BY-NA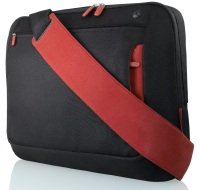 For Notebooks up to 15.6"
Plush-lined Laptop compartment
100% polyester
Adjustable Strap
Jet + Cabernet
QuickFind: 174781 | Mfr part code: F8N244EABR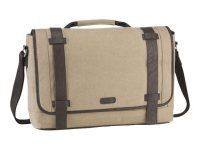 For laptops with screens up to 16"
Made from durable canvas
Padded front cover flap
Hidden zipper pocket
QuickFind: 467698 | Mfr part code: TBM06401EU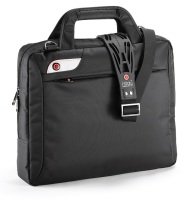 Up to 16" padded laptop compartment
Trolley retainer strap
Front zip pocket
Water resistant material
QuickFind: 659235 | Mfr part code: IS0102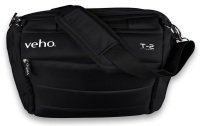 Messenger Style Converts to Rucksack
For laptops up to 15.6"
Super padded for ultimate protection
Dual padded compartments
Pocket for tablets up to 10"
QuickFind: 758808 | Mfr part code: VNB-001-T2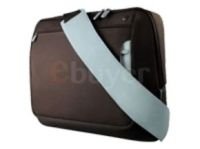 For Laptops up to 17.3"
Unique, tapered design
Plush-lined KeepSafe compartment
Made-for-You organization#
Chocolate colour
QuickFind: 140899 | Mfr part code: F8N051EARL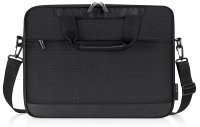 For Laptops up to 13.3"
Removable shoulder strap
Carrying Handle
Polyester
Black
QuickFind: 244493 | Mfr part code: F8N309CW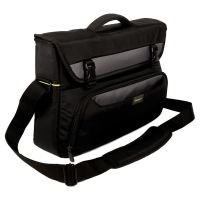 For Laptops 10" - 14"
Poly/PU
Comfort-padded shoulder straps and handle
Dome Protection System;
Grab It. Shoulder It. Trolley It
QuickFind: 721410 | Mfr part code: TCG265EU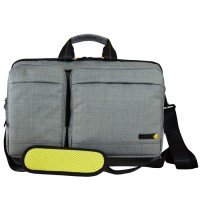 Removable magnetic pockets
Faux fur lining
Adjustable shoulder strap
Textured grey
QuickFind: 746500 | Mfr part code: TAEVM003
Return to top
Laptop messenger bags from Ebuyer.com
A stylish messenger bag is the ideal way to protect your laptop when travelling. Whether you regularly carry your notebook on the commute, take it to lectures at college, or can't do without it on holiday; a good quality messenger bag will keep your machine protected during the journey.
Everything you need in one place
Messenger bags are lightweight and easy to carry. Essential when you are on a long journey or weighed down with other bags. The bag will be padded to prevent scratching and will protect the notebook and other items in the bag should they be knocked or bumped when travelling.
But, even though they are light and compact, messenger bags can be amazingly spacious. As well as a laptop, the power unit and cables can be carried and there will be other compartments for business cards, MP3 players and other travel essentials as well as paperwork. If you need to carry it, it is likely you will be able to fit it into your laptop messenger bag. Within reason of course…
Lots of choice and permanently low prices at Ebuyer.com
Here at Ebuyer we have a huge range of laptop bags of sizes and types. Choose the one which suits you best and order today for fast delivery within the UK.