Microsoft Surface Laptops
(1 product)
Built with performance, quality and usability in mind, Microsoft Surface is a premium laptop with eye-catching contemporary designs.
Read more about Microsoft Surface Laptops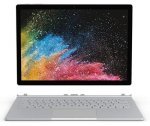 Intel Core i7-8650U 1.9GHz
8GB RAM + 256GB SSD
13.5" Touchscreen Display
NVIDIA GeForce GTX 1050
Windows 10 Pro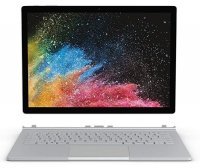 Intel Core i7-8650U 1.9GHz
8GB RAM + 256GB SSD
13.5" Touchscreen Display
NVIDIA GeForce GTX 1050
Windows 10 Pro
QuickFind: 862304
Mfr part code: HN6-00003
Return to top
More about Microsoft laptops
Whether you're creating, catching up or chilling out, Surface Laptops gives you more power, industry-leading processors, greater multitasking performance and Instant On. Microsoft have also been working hard on giving you the power when you need it. The Surface range of Mircosoft laptops can now benefit from up to 11.5 hours of power, plus standby that extends your battery when you're away.
Faster multitasking
Microsoft have thought of everything with their Surface and Surface Pro laptops. With industry-leading typing comfort and a larger glass trackpad for efficient navigation. You'll notice the difference in comfort, convenience and productivity.
Instantly available
Surface laptops open effortlessly with one hand and the invisible hinge, and, get back to work faster with Instant On, which is a super-fast boot up system. And, with both USB-C and USB-A ports for connecting to displays you can enhance your working or entertainment experience.
Faster, easier, more natural usability
The interactive touchscreen is optimised with strengthened glass for worry-free daily use. You can just get on with your tasks knowing that everything has been taken care of. The touchscreen is durable yet sensitive, providing an ultra-effective work tool.
So many meetings have been adversely affected by inferior functions. Now you'll be heard loud and clear whether in conference calls or using voice dictation in Office apps with enhanced dual far-field Studio Mics. Clear audio takes away one of the major negatives of online meetings and calls.
Superior performance
Fuel your ideas with exceptional performance, improved speed and graphics, plus long battery life, all in a thin, light design. Microsoft Surface and Surface pro models really provide everything you could want in a laptop.
Can you use Microsoft Surface with your iPhone or Android?
Yes,your Surface works with your iPhone or Android, as long as you have Windows 10 - so you can get the most out of all your devices no matter which one you're on. When you use them together, you can get to your pictures, music, Office documents, favorites, and more from your Surface and your phone.
Get your Microsoft laptop within 24 hours
Whether you're shopping for your office or for home, you'll find a great deal online with us, and we have next day delivery options if you just can't wait to start using your Microsoft Surface laptop. We also have financial options available, so you can buy now and pay later with certain models. Check each individual product for details
More about laptops
Wenger bags for laptops.
Energy saving tips for laptops and more.
Laptops versus tablets.
Best laptops for kids