Tablet Folio Cases
Folio cases for tablet PCs from Ebuyer.com
Whichever device you have you are sure to find a case for it on these pages. Folio is the most popular style amongst tablet users as they are so easy to use, protect the device, and look smart.
Read more...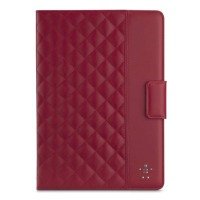 Ruby
Velvety smooth inner lining
Soft Rubber Corners
For iPad Air
£ 4.54 inc. vat
£6.24
save £1.70
£3.78 ex. vat
£5.20
save £1.42
View Product
QuickFind: 583752 | Mfr part code: F7N073B2C02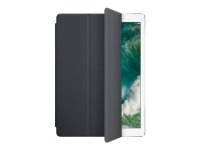 Beautiful protective case
Open it and your iPad Pro wakes up
Close it and it goes to sleep
QuickFind: 794714 | Mfr part code: MQ0G2ZM/A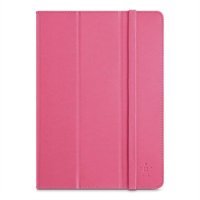 For iPad Air
Soft Inner Lining
Secure Corner Grips
Stand Function
Bubblegum
£ 1.98 inc. vat
£2.37
save £0.39
£1.65 ex. vat
£1.97
save £0.32
View Product
QuickFind: 583749 | Mfr part code: F7N056B2C02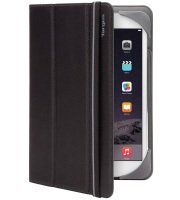 Stretchy silicone Fit & Grip system
Shock-absorbing grip on all four corners
Adjustable viewing and typing angles
For Tablets 7-8"
Black
QuickFind: 702803 | Mfr part code: THZ589EU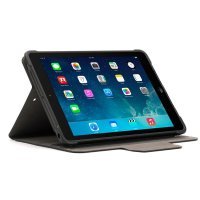 Protects your tablet from 6ft drops onto concrete
Folio opens into a stand that positions your tablet for comfortable...
Soft, no-scratch interior keeps your touchscreen clean
QuickFind: 755350 | Mfr part code: GB42239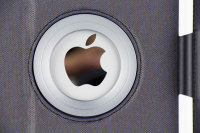 Special Edition Signature case fits iPad (2017), 9.7" iPad Pro + Air 2 & 1...
Smart cover with auto wake/sleep transforms into a rotating stand for...
Sound-enhancing scoops for iPad speakers
QuickFind: 745248 | Mfr part code: THZ63602GL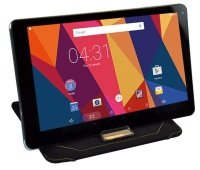 Tor 10 inch Tablet PCs
Origami stand function
Soft interior lining
Black
QuickFind: 756897 | Mfr part code: 80-00000000G205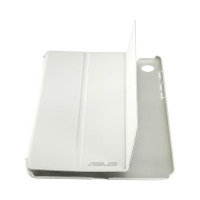 Folding cover props up the Nexus 7
Soft microfiber and durable polyurethane construction
Slim and sturdy design
QuickFind: 544739 | Mfr part code: 90-XB3TOKSL00240-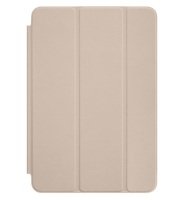 Full coverage
Leather design
Wake on open
Sleep on close
Converts to stand
QuickFind: 582623 | Mfr part code: ME707ZM/A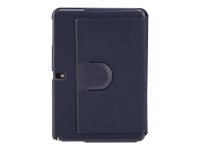 Patent-pending rotating case for Galaxy Note
Hard shell back cover securely clicks onto your Note
Multiple Viewing and typing positions
QuickFind: 584080 | Mfr part code: THD11802EU
Tough yet soft snug-fitting case
Flexible non-slip matte texture
Slim cover design
Designed for Asus Nexu 7 (2013_
Pink Colour
QuickFind: 584256 | Mfr part code: EBR1-90-XB3TOKSL001P0-
Pink
Soft Synthetic Leather
For Galaxy Note 8.0
QuickFind: 616039 | Mfr part code: EBR1-EF-BN510BPEGWW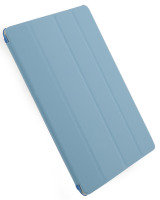 Lightweight.
Protects from bumps and scratches.
Soft internal lining.
Form fitting construction
Blue
QuickFind: 646453 | Mfr part code: EBR1-CNM-ALLIN1-BLUE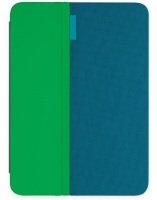 Any-angle stand
For iPad mini
Teal / Green
QuickFind: 667463 | Mfr part code: 939-001164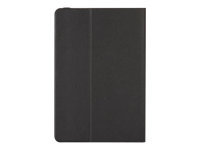 Folio case with integrated viewing stand designed to fit most 9-10"...
Easy clean hard cover with soft lined interior for all round tablet...
Secure elastic band closure
QuickFind: 667960 | Mfr part code: THD456EU
Return to top
Here at Ebuyer you will discover hundreds of different cases from all the leading manufacturers. They are available in every colour of the spectrum to suit all tastes. Choose from many different styles with features including magnetic closing, 360 degree rotation, and anti-slip linings to name just a few.
Before choosing you case make sure it is compatible with your device by carefully checking its product description. Those labelled as universal are suitable for all appropriately sized devices irrespective of brand.
Fast shipping
Choose and order your tablet case from Ebuyer.com before 11pm today and we can deliver it to you tomorrow (terms and conditions apply).