Sony Back-up Media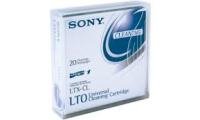 Approx 50 cleanings for IBM or 15 cleanings for HP drives
Can be used in LTO auto loaders with UCC-compatible firmware installed...
QuickFind: 81233 | Mfr part code: LTXCLN / LTX-CLR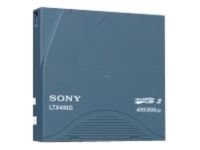 Reliable and durable.
For use in Ultrium drives.
Ultra fast data transfer speeds.
Capacity: 400/800GB.
20-Piece Library Pack.
QuickFind: 136701 | Mfr part code: 20LTX400GNLP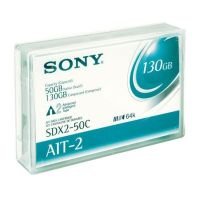 Intelligently engineered to stand apart
50GB Native Capacity
130GB Compressed Capacity
MIC chip
Pure metal magnetic layer
QuickFind: 145597 | Mfr part code: SDX250CN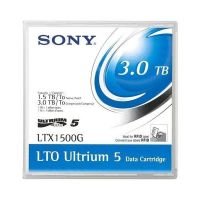 LTO Ultrium 5 Tape
Ideal for back-ups, restoring or archiving large quantities of data...
Fast data transfer rate of 280MB/s compressed
Capacity 1500GB or 2000GB when compressed
QuickFind: 204758 | Mfr part code: LTX1500GN / LTX1500GR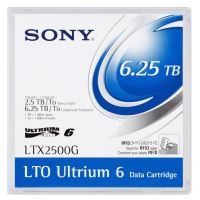 High storage capacity: 2.5TB native, 6.25TB compressed
Transfer rate: 160MB/s native, 400MB/s* compressed
Ideal to back up, restore and archive large applications
QuickFind: 429622 | Mfr part code: LTX2500GN / LTX2500GR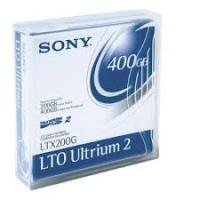 Latest Sony coating technology
Satisfies large backup needs with 200GB native & 400GB compressed...
Incorporates a robust non-contact 4KB IC memory
QuickFind: 79049 | Mfr part code: LTX200GN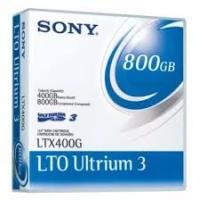 Pre-labeled cartridge
Impressive data transfer rate
Ideal to back up, restore and archive large applications
High-speed access with LTO Cartridge Memory
QuickFind: 83719 | Mfr part code: LTX400GN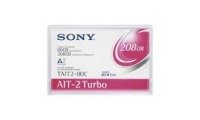 High storage capacity in a small & compact 8mm cartridge
208GB compressed data capacity (80GB native)
Fast data transfer using Helical Scan technology
2MB/sec sustained native transfer rate
QuickFind: 99799 | Mfr part code: TAIT280C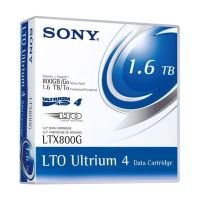 Impressive storage capacity
Ultra fast data transfer rate
Ideal to back up, restore and archive large applications
QuickFind: 136713 | Mfr part code: LTX800GN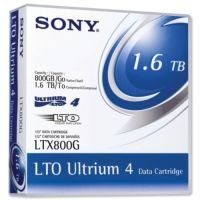 Impressive storage capacity
Ultra fast data transfer rate
High-speed access with 8KB LTO Cartridge Memory (LTO-CM) chip...
High reliability and durability
QuickFind: 150630 | Mfr part code: 20LTX800GNLP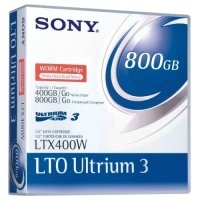 Write Once Read Many
Impressive data transfer rate (80MB/s)
Ideal to back up, restore and archive large applications
High-speed access with LTO Cartridge Memory
QuickFind: 336969 | Mfr part code: LTX400GWN