Ebuyer Recommends
Labels and Cleaning Tapes
(8)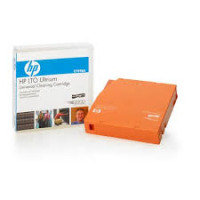 Unique orange cartridge to help differentiate it
Can be used in any Ultrium tape drive
Good for 30 weeks or only 1.6 tapes per year per HP drive.
Limited lifetime warranty
QuickFind: 36240 | Mfr part code: C7978A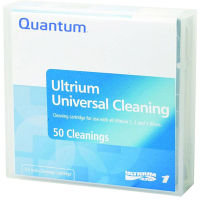 Works with all LTO drives.
Allows end users to use the same cleaning cartridge in all their LTO...
Older LTO drives may require a firmware upgrade
Good for 15 to 20 cleaning cycles.
QuickFind: 124471 | Mfr part code: MR-LUCQN-01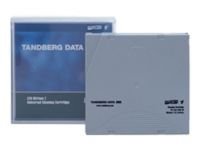 Cleaning cartridge - LTO Ultrium
Suitable for over 10 drives
Tandberg Data is a leading global supplier and manufacturer
QuickFind: 192321 | Mfr part code: 432631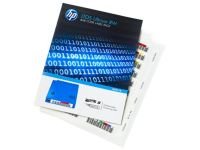 Saves Time, Money and Mistakes
Allows staff to focus on more important tasks
Cost effective bar code labels
HPE approved labels for maximum reliability
Simple to apply to all cartridges
QuickFind: 204742 | Mfr part code: Q2011A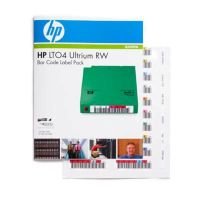 Provides an easy-to-use solution to the aggravation of bar coding...
Consecutively numbered bar codes
100 data labels & 10 cleaning cartridge labels
No two pack sequences are ever identical
QuickFind: 179282 | Mfr part code: Q2009A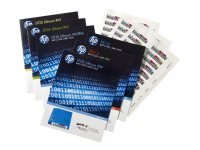 100 data & 10 cleaning labels
Consecutively numbered bar codes
No two pack sequences are ever identical
Fully tested to guarantee performance in demanding automation...
QuickFind: 414331 | Mfr part code: Q2013A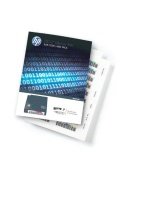 10 labels for cleaning cartridges, 100 labels for data cartridges...
HPE approved labels for maximum reliability
Cost effective bar code labels
QuickFind: 789004 | Mfr part code: Q2014A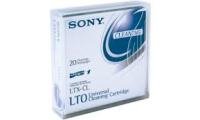 Approx 50 cleanings for IBM or 15 cleanings for HP drives
Can be used in LTO auto loaders with UCC-compatible firmware installed...
QuickFind: 81233 | Mfr part code: LTXCLN / LTX-CLR
Return to top
Labels and Cleaning Tapes for Back-up Media from Ebuyer.com
Ensure your back-up drives and storage solutions perform to their optimum level with a regular cleaning routine.
Cleaning tapes are a quick, simple and cost effective way of keeping your back-up media cartridges in prime condition. They have long life cycles and can automatically determine the condition of a cassettes head to run the most effective cleaning routine.
Track your storage media
With everything else to consider in a busy IT department keeping track of storage media can be a headache. The packs of bar code labels featured on this page include unique pack sequences and are tested to provide maximum reliability. Available in packs of 100 these labels are a small, but essential, component in any enterprise storage system.
Fast delivery
Don't forget to order extra back-up media along your labels and cleaning tapes. Order today for fast delivery straight to your door.