Network Attached Storage
Network Attached Storage (NAS) allows multiple users to store and share files in a centralised location rather than individuals storing files on their own computers. By using Network Attached Storage documents, reports, music and videos can be shared with anyone who has access to the network making NAS an ideal business storage solution.
NAS Solutions from Ebuyer.com
In today's digital world all businesses, both small and large, need a system for everyone in the company to easily access files, create back-ups and share devices such as printers. Which is why NAS (Network Attached Storage) may be the solution your business has been looking for.
Read more...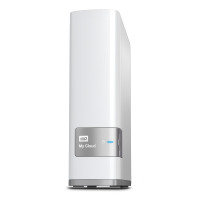 Keep your content safe at home without monthly fees
Access and upload your photos and videos anywhere
Easily transfer to and from Dropbox and other cloud accounts
QuickFind: 569165 | Mfr part code: WDBCTL0030HWT-EESN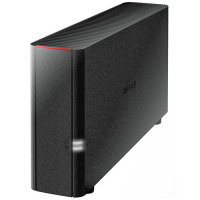 3TB (1 x 3TB) Drives Installed
Powerful backup NovaBACKUP
Built-in BitTorrent
Quick and easy setup
WebAccess - Free Apps
£ 109.98 inc. vat
£117.82
save £7.84
£91.65 ex. vat
£98.18
save £6.53
View Product
QuickFind: 620412 | Mfr part code: LS210D0301-EU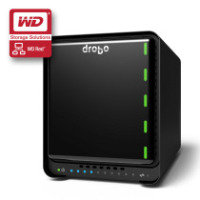 3TB (3 x 1TB WD Red) Drives Installed
Data Protection and Expandability Made Simple
Power Protecting Your Critical Data
Centralized Backup for Your Entire Network
QuickFind: 493139 | Mfr part code: DRDS4A31/3TB/RED (3X1TB)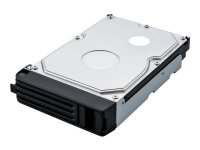 Capacity: 3TB
Form Factor: 3.5"
Interface: SATA 3Gb/ s
Data Transfer Rate: 300 MBps
QuickFind: 503067 | Mfr part code: OP-HD3.0S-3Y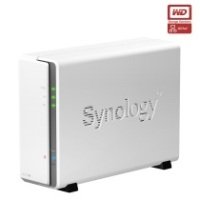 3TB (1 x 3TB WD Red)
Compact, lightweight, and energy-efficient
Backup data in multiple ways
Enjoy multimedia library
QuickFind: 668427 | Mfr part code: DS115J/3TB-RED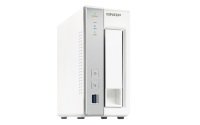 3TB (1 x 3TB WD RED) Drives installed
Centralizes file storage, sharing and backup with excellent...
Full NAS encryption using volume-based technology and hardware...
QuickFind: 798874 | Mfr part code: TS-131P/3TB-RED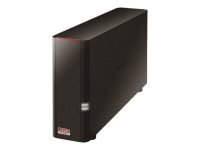 3TB (1 x 3TB) Drives Installed
One bay NAS for performance, reliability, and large capacity
High-performance Dual Core CPU and 256 MB of DDR3 RAM
QuickFind: 744925 | Mfr part code: LS510D0301-EU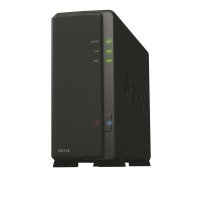 3TB (1 x 3TB WD RED) Drives Installed
Dual-core CPU with hardware encryption engine
Over 112.53 MB/s reading, 111.41 MB/s writing
Dual USB 3.0 ports for external storages and printers
QuickFind: 748512 | Mfr part code: DS116/3TB-RED
Return to top
What Is Network Attached Storage?
It may be beneficial to think of NAS as a standalone hard drive that is wirelessly connected to all the computers in the business. This network of users can then store and access files on the NAS so that anyone can retrieve them.
For businesses this makes data management so much simpler especially when a team is working on a joint project. Documents and other digital media no longer need to be emailed around the office but can be easily placed on the NAS for sharing.
A huge plus point in favour of Network Attached Storage is that it is possible to set up remote access. Forgotten that report you needed to work on at home? No problem. Just remotely log into NAS and retrieve the file.
Desktop Or Rack?
NAS can be configured as either a desktop or rack mounted system. For small businesses or where space is an issue a desktop solution would be advisable. However enterprise users may be wise to invest in a rack mounted system.
Whichever system you decide to install for your business you can find everything you need on Ebuyer.com from manufacturers such as Synology, QNAP and Buffalo.
Storage & Protection
You can store a huge amount of data on NAS, and Ebuyer.com has a wide range of capacities to fit every requirement. Furthermore you will need to protect your data, so RAID (Redundant Array of Independent Disks) is a key feature allowing data to be written across multiple drives to ensure data is not lost should a drive fail.
Get The Correct Solution For You
Whether you are looking for a desktop or rack mounted system we have everything you need to build, maintain or expand your Network Attached Storage system. And, if you need any advice on NAS, you can email the Ebuyer Solutions Team on solutions@ebuyer.com or call our storage specialists on 01430 433 780 .