Network IP Cameras
IP Cameras from Ebuyer.com
An IP camera, or network cameras as they are also known, is an ideal way to boost security both at work and at home. These surveillance cameras are more flexible and versatile than traditional analogue devices and are being used more and more in CCTV systems.
Read more...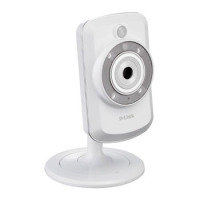 Enhanced Wi-Fi Day/Night Camera
Night vision
PIR motion sensor give you 24 hour surveillance
Motion detection
QuickFind: 413126 | Mfr part code: DCS-942L/B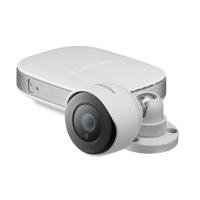 1080p Full HD Streaming Video
IP66 Weather-Resistant Camera
Dual-Component Design
Motion Detection
QuickFind: 707173 | Mfr part code: SNH-E6440BN/EX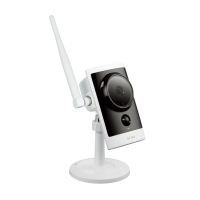 Weatherproof housing
High-definition image quality and detail
Monitor outdoor spaces even in complete darkness
Audio and mic built in for two-way communication
QuickFind: 492313 | Mfr part code: DCS-2332L/B
Superb video in 1MP or HDTV 720p quality
Lightfinder technology
P-Iris control
QuickFind: 566810 | Mfr part code: 0471-001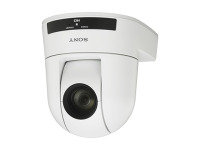 High image quality
View-DR (Wide Dynamic Range) feature
XDNR technology
Camera control
QuickFind: 583600 | Mfr part code: SRG-300HW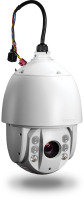 1280 x 960 HD resolution
20x optical zoom, 16x digital zoom, and autofocus
Night vision up to 100 meters (330 ft.)
Outdoor IP66 weather rating
Endless 360° PTZ
QuickFind: 668950 | Mfr part code: TV-IP450PI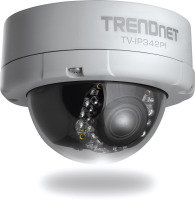 Adjustable fixed position dome network camera
Manual 3x optical zoom provides installation flexibility
Night vision up to 15 meters (50 ft.)
Full 1080p HD resolution
QuickFind: 668953 | Mfr part code: TV-IP342PI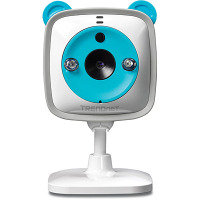 Live video to your mobile devices, tablets, and computers
See baby in complete darkness with night vision (7.5 meters, 24 ft.)...
QuickFind: 668959 | Mfr part code: TV-IP745SIC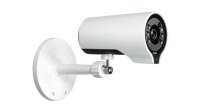 Wireless AC Connectivity
High Quality All-Day Surveillance
mydlink-enabled Cloud Access
QuickFind: 697089 | Mfr part code: DCS-7000L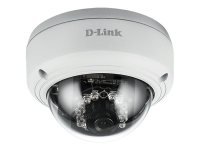 Network Surveillance Camera
Wired
Colour - Day&Night
1080p
QuickFind: 707230 | Mfr part code: DCS-4603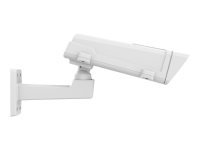 Images optimized for forensic analysis
Outdoor-ready video surveillance
More video, less storage
QuickFind: 710530 | Mfr part code: 0750-001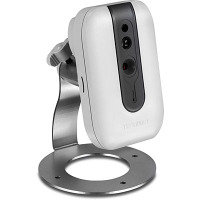 HD Wireless Day/Night Network Camera
Megapixel resolution
Night vision up to 5 meters (16 ft.)
Receive motion and sound detection video clips via email
QuickFind: 711693 | Mfr part code: TV-IP562WI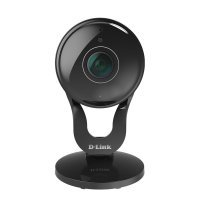 180° Panoramic Camera
Motion detection
Password authentication
1920 x 1080 at up to 15 fps
QuickFind: 755166 | Mfr part code: DCS-2530L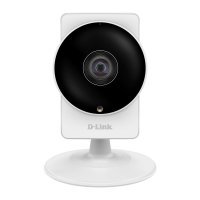 Network surveillance camera - fixed
1280 x 720
30 frames per second
Wireless
QuickFind: 755243 | Mfr part code: DCS-8200LH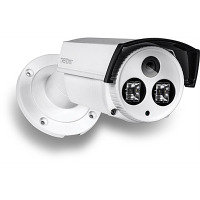 Network Surveillance Camera
Wired
Colour - Day&Night - fixed - outdoor
3 years warranty
QuickFind: 766276 | Mfr part code: TV-IP312PI
Return to top
One of the big advantages of using IP cameras is they can be managed remotely and, because they are connected to the internet, they can send images quickly and easily to anywhere.
The cameras themselves are packed with features. Although the specifications of individual models differ they often boast high definition resolution and day / night capabilities. In addition they have adjustable frame rates, progressive scanning, pan / tilt mechanisms and long range night vision. They can also include motion sensors that email alerts when triggered. And last, but not least, they are easier to install and require less cabling, than analogue devices.
Networking at Ebuyer.com
Here at Ebuyer you can find everything to build a powerful network. Browse through the full range and order today for delivery tomorrow (terms and conditions apply).