Ebuyer Recommends
Male Grooming
(7)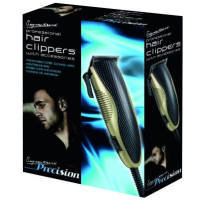 Adjustable blades to achieve your desired style
Precision cutting blade for a salon cut
Can also be used to trim facial hair and beards
Stainless steel blad
QuickFind: 384209 | Mfr part code: S433
QuickFind: 350879 | Mfr part code: S091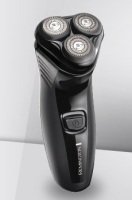 Steel blades for an excellent cutting performance
3 independent floating heads adjust to the contours of your face...
Multi-directional pivoting neck pivots freely to adjust to your face...
QuickFind: 363579 | Mfr part code: R3150
QuickFind: 398949 | Mfr part code: MB320C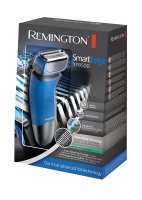 Full pivot and flex technology
Ergonomic and optimised design for greater comfort in use
5 mins quick charge feature
Pop-up trimmer
QuickFind: 727460 | Mfr part code: XF8500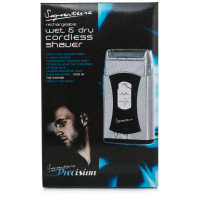 Wet and Dry Shaver
Rechargeable
Cordless & compact
Shave anywhere - even in the shower
QuickFind: 350877 | Mfr part code: S435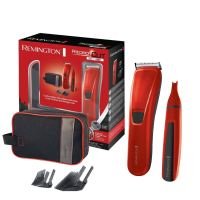 17 length settings
42 degree angle design for a sharper cut
Advanced blade geometry
These blades are certified 5-stage precision stamped
QuickFind: 817641 | Mfr part code: HC5302
Return to top
Take a look on Ebuyer.com for a wide range of male grooming products at great prices.
We have a huge choice of shavers available so you can choose exactly what you are looking for, whether you prefer a wet shave (some electric shavers can be used in the shower), or dry shave. The
Philips Aqua Touch Wet and Dry Shaver
gives you the best of both worlds.
For complete flexibility, why not take a look at our grooming kits? These make a perfect Christmas present, particularly for the man who likes to change his look a lot. The Babyliss for Men 10-in-1 grooming set comes with five interchangeable cutting heads.
Most of our shavers are rechargeable, so you can shave on the move, perfect when time is precious. If you travel a lot, we also have battery-operated options such as this Braun model.
We sell foil shavers like the Lloytron Paul Anthony shaver. These use oscillating blades under a fine perforated foil to cut your hair. Look out for ones with push-out beard trimmers. Our rotary shavers have a number of rotating heads that lift and cut stubble - check out the rotary shavers from Philips and Remington. Our advanced models can even clean themselves, using cleaning docks with cleaning fluid - the ultimate lazy shave!
If youÂ're looking for more than just a shaver, take a look at our wide range of alternative male grooming products. We have hair clippers, beard trimmers, and even nose trimmers. Take the Panasonic trimmer designed for nose and facial hair. It has an angled body and a precise blade letting you reach all those awkward and annoying hairs your shaver can't get to.
Once you are fully groomed, how about a relaxing massage for the ultimate pampering session? Take a look at our various massage products here.