Ebuyer Recommends
Home Networking
(1)
Free Delivery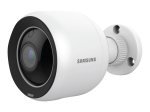 1080p Full HD Streaming Video
Outdoor Ready (Weather-Resistant)
Motion Zone Select
True Day and Night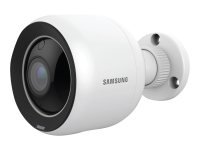 1080p Full HD Streaming Video
Outdoor Ready (Weather-Resistant)
Motion Zone Select
True Day and Night
QuickFind: 776128 | Mfr part code: SNH-V6430BNH/EX
Return to top
Home Networking
Setting up a home network is a great idea if you have multiple desktop, laptop and tablet computers in your house. You can also of course incorporate printers and other devices in the network so they can be shared by everyone at home.
Setting up your network
The first thing you need to do is to decide whether you are going to incorporate a server or have a peer to peer (P2P) network. A P2P network is where two or more computers are linked, or networked, without a separate server. This is quite easy to do but, on the other hand, including a server allows users to share files and increases security.
Whichever type of home network you decide to set up we have everything you need including wireless routers and the all-important network switches. An essential part of your home network will be the cabling. High quality network cabling allows the fast and reliable transfer of data and is essential to the success of a network.
If you do decide to include a server we have a large selection to choose from including some excellent home models. But, if you decide to use an old PC as your server, why not increase its capacity with a new hard drive?
Ordering from Ebuyer
When you find what you need it's easy to order from Ebuyer. Simply go through our quick checkout and we will deliver your items direct to your door.