Ebuyer Recommends
SonicWALL Access Points
(2)
Free Delivery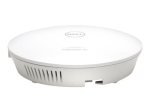 Radio access point
3 years Dynamic Support 24X7
External
2.4 GHz, 5 GHz
Free Delivery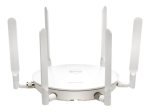 Radio access point
3 years Dynamic Support 24X7
External
2.4 GHz, 5 GHz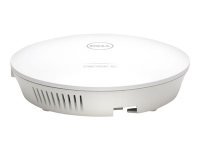 Radio access point
3 years Dynamic Support 24X7
External
2.4 GHz, 5 GHz
QuickFind: 745601 | Mfr part code: 01-SSC-0736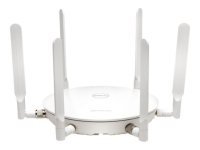 Radio access point
3 years Dynamic Support 24X7
External
2.4 GHz, 5 GHz
QuickFind: 745600 | Mfr part code: 01-SSC-0733
Return to top
SonicWALL Access Points from Ebuyer.com
For enterprise users looking to expand, maintain or create a network SonicWALL access points support IEEE a/b/g/n standards to provide fast and secure connectivity. Produced by Dell these devices deliver outstanding performance with unmatched security and are specifically designed for business users.
And the access points from SonicWALL are scalable with your network so, as the network and business grows, the access points can adapt to the more intense demands placed on them.
Easy to install
Deploying these devices is a quick and easy process as they don't need any pre-configuring so they can be up and running in no time. All the access points below feature dual-band technology with high speed connectivity for optimal performance.
And the strength of the coverage provided by the access point extends to the furthest reaches of the signal with all users being able to connect with any internet enabled device and able to experience the same high performance.
Added security
Dell are of course renowned for their emphasis on security and these access points have next generation firewalls to keep your network safe and secure. SonicWALL devices will keep your network free from unauthorised users and malware.
Order from Ebuyer.com
Whatever requirements you will find a large selection of access points here at Ebuyer from Dell as well as many other manufacturers. Check out the full range and discover the amazing deals we have every day on our tech products.