Ebuyer Recommends
TP-Link Access Points
(12)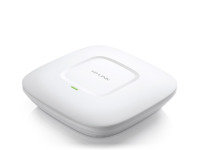 Wireless N speed up to 300Mbps
EAP Controller Software
Supports passive PoE for convenient installation
Ceiling mounting design with chassis
Wireless Access Point
£ 33.98 inc. vat
£37.47
save £3.49
£28.31 ex. vat
£31.22
save £2.91
View Product
QuickFind: 707146 | Mfr part code: EAP110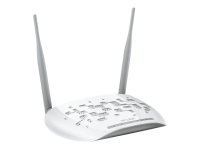 Access Point
Wireless
300 Mbps
2.4 GHz
QuickFind: 263390 | Mfr part code: TL-WA801ND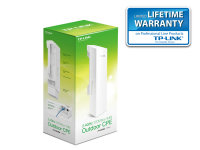 Built-in 9dBi 2x2 dual-polarized directional MIMO antenna
Adjustable transmission power from 0 to 27dBm/500mw
QuickFind: 668676 | Mfr part code: CPE210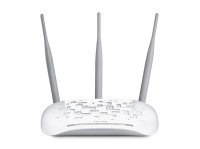 450Mbps wireless transmission rate, brings smooth wireless N...
Supports multiple operating modes: Access Point, Client, Universal/...
QuickFind: 720793 | Mfr part code: TL-WA901ND V4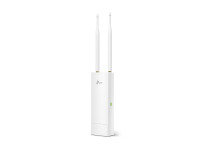 Wireless N Speed up to 300Mbps
Simple mounting design makes easy to install on any wall or pole...
Passive PoE supported for convenient and affordable installation...
QuickFind: 786420 | Mfr part code: EAP110-OUTDOOR
Radio access point
802.11a/b/g/n/ac
Dual Band
Flexible deployment
£ 88.98 inc. vat
£95.27
save £6.29
£74.15 ex. vat
£79.39
save £5.24
View Product
QuickFind: 769398 | Mfr part code: EAP245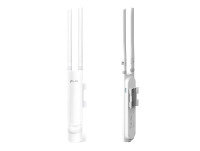 Easy-Mount Design
PoE Power Supply
Business-Class Hardware Design
Advanced RF Management
QuickFind: 828322 | Mfr part code: EAP225-OUTDOOR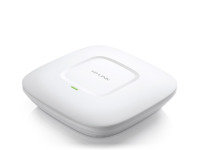 Access Point
Wireless
300Mbps
QuickFind: 753153 | Mfr part code: EAP115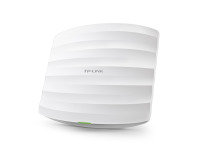 Compatible with 802.11 a/b/g/n/ac products
Multi-SSID divides multiple wireless network for different users...
Multiple operating modes
QuickFind: 742687 | Mfr part code: EAP320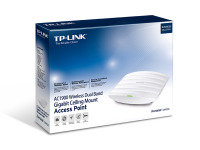 Access Point
Speeds of up to 1.9Gbps
Power over Ethernet
QuickFind: 747215 | Mfr part code: EAP330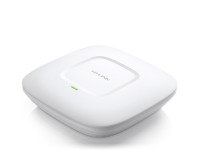 Simultaneous 300Mbps on 2.4GHz and 867Mbps on 5GHz totals 1200Mbps...
Free EAP Controller Software lets administrators easily manage EAPs...
QuickFind: 764325 | Mfr part code: EAP225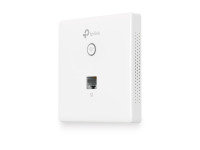 Radio access point
100Mb LAN
802.11a/b/g/n
Wall mountable
QuickFind: 791688 | Mfr part code: EAP115-WALL
Return to top
TP-Link Access Points from Ebuyer.com
Whether you are upgrading your network or creating a new one for the home or office you will find everything you need here at Ebuyer. And these easy to manage and high speed access points from network specialists TP-Link will deliver a flawless online experience for users of all wireless internet enabled devices.
An access point (AP) is an ideal way to boost the performance and range of your network. Wired as well as wireless devices will benefit from a TP-Link AP as multiple wired devices such as gaming consoles or printers can be connected to the Ethernet ports on each access point.
But the AP will also boost the wireless signal throughout the building enabling all mobile tech users to connect faultlessly to the network. Tablets, smartphones and of course laptops will all find a fast and stable connection.
Users can stream movies, download music or surf the web without worrying about slow data speeds or having their connection hang.
You can rely on TP-Link
One of the world's leading providers of networking technology and specialists in WLAN products TP-Link are renowned for providing affordable and practical solutions for home and business users. You can find a huge range of TP-Link products here at Ebuyer.
More choice at Ebuyer.com
You can discover access points from a number of manufacturers including TP-Link with great deals every day. Order yours today for fast delivery within the UK.