Ebuyer Recommends
D-Link USB Adapters
(5)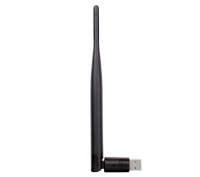 IEEE 802.11n
IEEE 802.11g
IEEE 802.11b
USB 2.0
QuickFind: 506950 | Mfr part code: DWA-127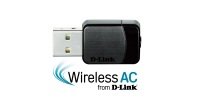 Dual-Band Nano USB Adapter
Faster wireless speeds
Upto 433 Mbps wireless speeds
Compact and Portable
Supports WPA2 encryption
£ 9.98 inc. vat
£18.68
save £8.70
£ 8.31 ex. vat
£15.56
save £7.25
View Product
QuickFind: 543856 | Mfr part code: DWA-171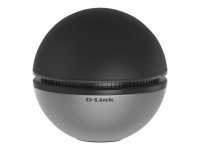 More speeds for PCs and Macs
Do more with Dual-Band
Advanced AC SmartBeam technology
High powered amplifiers
QuickFind: 735153 | Mfr part code: DWA-192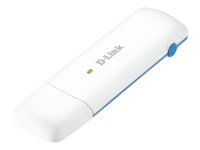 MicroSD card reader for external storage 2
Optimal Performance
Effortless Installation
QuickFind: 543855 | Mfr part code: DWM-157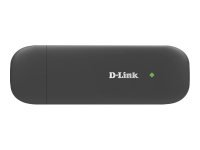 Wireless cellular modem
4G LTE
USB 2.0
150 Mbps
Remote access made easy
Free Delivery
£ 59.98 inc. vat
£65.99
save £6.01
£ 49.98 ex. vat
£54.99
save £5.01
View Product
QuickFind: 792807 | Mfr part code: DWM-222
Return to top
D-Link USB Adapters from Ebuyer.com
D-Link provide an affordable and practical way to add wireless capability to your desktop computer or to enhance the wireless performance of your laptop. By installing a network USB adapter your computer will be able to pick up the wireless broadband signal from your own or any public network.
Very small and lightweight yet extremely robust these devices are plugged into the USB port of your computer. They are then configured using the easy to follow software and within minutes you are good to go.
Expand your range
And, not only does one of these devices add wireless capability, it will expand the coverage of your network reaching all those previous dead corners. This allows you to get online and with increased wireless speeds you can download or stream content and enjoy a seamless online experience.
Great deals and low prices
Checkout all the D-Link devices below or browse the full range of USB adapters that we have available here at Ebuyer.com and take advantage of the special deals you will find here every day.