Ebuyer Recommends
Screen & Keyboard Cleaning Wipes
(9)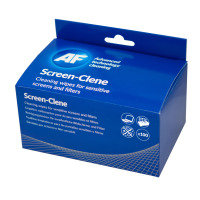 100 wet wipes in individual sachets
Anti-Static
Screen Wipes
For use with Safecloths & Safetiss for a perfect finish.
QuickFind: 366466 | Mfr part code: SCS100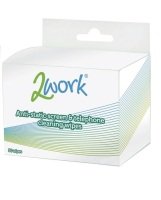 Cleaning wipes for screens
Ideal for laptops, tablets and smartphones
Also useful for scanner and copier glass
Individually wrapped in sachets
Pack of 50
QuickFind: 382916 | Mfr part code: 5787-02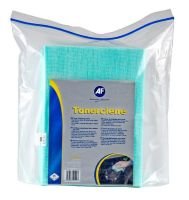 Impregnated cloths for wiping up toner spills safely
Impregnated cloth absorbs toner into fabric
Does not re-deposit toner - non smearing
Resealable bag
QuickFind: 390126 | Mfr part code: TOC025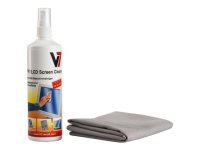 V7
Screen cleaning spray
Compatible with all types of LCD Screens
Ideal for Displays and office desk
Cleaning Solution
QuickFind: 430930 | Mfr part code: VCL1623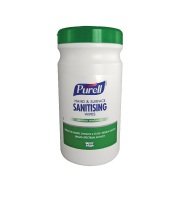 Bactericidal, yeasticidal and active on viruses
Skin Friendly
Menthol fragrance
Suitable for regular externally use on unbroken skin
QuickFind: 818780 | Mfr part code: 92106-06-EEU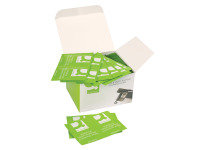 Wipes for easy computers and surfaces
Ensures your screen and keyboard are clean
Alcohol and solvent free
Designed not to damage your computer
x1 Pack of 100
QuickFind: 377172 | Mfr part code: KF04503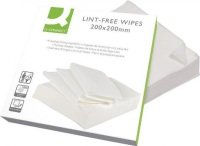 Highly absorbent cleaning wipes
Strong and lint-free
Suitable for cleaning hard surfaces and electronic equipment
Size: 200 x 200mm
QuickFind: 798822 | Mfr part code: ALFW100QCA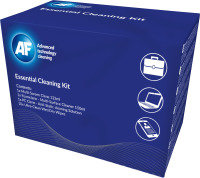 Essential cleaning kit for your workspace
1 x 125ml Multi Screen Clene
100 PC Clene wipes
1 x 150ml Foam Clene
10 Ultraclene wipes
QuickFind: 802875 | Mfr part code: AECK001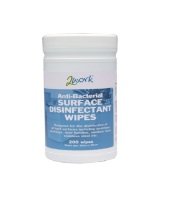 Hard working surface sanitising wipes
Kills 99% of viruses
Offers fast and efficient cleaning
200 wipes
Pack of 1
QuickFind: 384751 | Mfr part code: ETSD200
Return to top
Computer Cleaning Wipes and Cloths from Ebuyer.com
Come on! It's not that hard! Just wipe the keyboard down now and again to keep it clean. Easy to say I know. But to be honest, if you are anything like me, cleaning the computer is something that only happens when you can't see the keyboard through a layer of dust.
But there really isn't any excuse for our computer case being enveloped in cobwebs and the monitor screen covered in fingerprints. Hopefully that is an exaggeration but, if your work area and equipment would benefit from a quick spruce up, scroll down the page for all the computer cleaning wipes and cloths you will need.
Don't forget all the other cleaning products you may need as well, such as air dusters and spray foams. And, while you are here, check out the rest of the Ebuyer.com range of office essentials. Order today before 11pm for delivery tomorrow (terms and conditions apply).