Ebuyer Recommends
Zamba Shelving Units
(3)
Free Delivery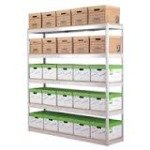 Shelving unit for long term storage and archiving
Boltless for easy assembly
Height adjustable particle board shelves
Sturdy and secure steel framework
Suitable for 25 standard archiving boxes
Finance from per month.
( APR) representative
Free Delivery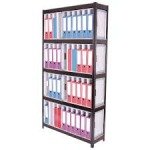 Shelving unit for easy storage and archiving
Adjustable shelves allow you to customise your units
Easily constructed, without any bolts
Free Delivery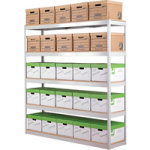 Shelving unit for long term storage and archiving
Height adjustable particle board shelves
Suitable for 20 standard archiving boxes
Dimensions: 1500x450x1880mm (WxDxH)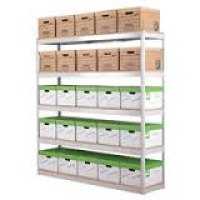 Shelving unit for long term storage and archiving
Boltless for easy assembly
Height adjustable particle board shelves
Sturdy and secure steel framework
Suitable for 25 standard archiving boxes
Free Delivery
QuickFind: 614016 | Mfr part code: STS834557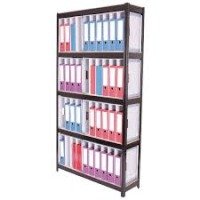 Shelving unit for easy storage and archiving
Adjustable shelves allow you to customise your units
Easily constructed, without any bolts
Free Delivery
QuickFind: 712539 | Mfr part code: STS834450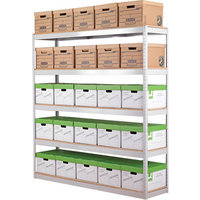 Shelving unit for long term storage and archiving
Height adjustable particle board shelves
Suitable for 20 standard archiving boxes
Dimensions: 1500x450x1880mm (WxDxH)
Free Delivery
QuickFind: 614011 | Mfr part code: STS834556
Return to top
Zamba Shelving Units from Ebuyer.com
A computer can house a lot of information in a relatively small space. Physical copies of the same documents, however, can take up a lot of space. Stacks of paper that need to be saved for audit purposes, for example, end up in file boxes and file boxes need to go somewhere, often for long periods of time. Zamba shelving units are the perfect solution for keeping paperwork safe, orderly and neat.
Get All Your Boxes In A Row
While boxes of paper can be easily stacked, it is not advisable to order your business's paperwork in such a way. As well as presenting a health and safety nightmare, stacked boxes are not easy to retrieve and can prove a huge hassle, especially when you're in a hurry.
A strong and easily-constructed Zamba shelving unit, however, can make it easy to arrange your boxes and items in a safe and orderly fashion. The adjustable shelves make them wonderfully adaptable for a wide array of storage purposes. Easy to build and built to last, Zamba shelves are ideal offices, warehouses and any place where things need storing.
At Ebuyer, we stock a wide range of Zamba shelving units and stands suitable for both business and personal use. Find your perfect shelving units using the filters on the left of the screen. Don't forget that with Ebuyer you always get fast delivery and low prices.