Hygiene paper
(15)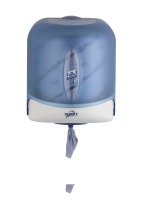 Single sheet centrefeed dispenser
Hygienic design
Fully encloses roll, helping to prevent cross-contamination
QuickFind: 438941 | Mfr part code: E022372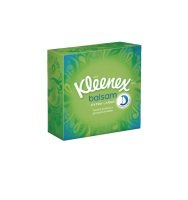 Tissues impregnated with a protective balm
Contains calendula to help protect skin
Large size for comfortable use
Supplied in a compact box
12 packs of 50 tissues
QuickFind: 805937 | Mfr part code: 3990093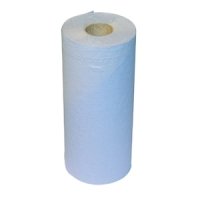 Two ply hygiene rolls
Perforated for easy application
Width: 20in (500mm)
Pack of 12 x 40m rolls
Colour: Blue
QuickFind: 377610 | Mfr part code: HR2540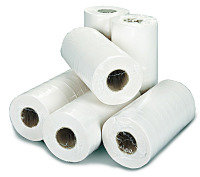 Hygiene rolls to protect surfaces
Absorbent 2 ply
Size: Size (cm):51.4(H) x 35.1(W)
Colour: White
Pack of 18
QuickFind: 436223 | Mfr part code: H2W240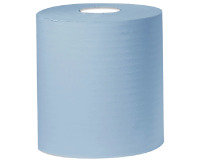 Bumper paper roll for heavy duty cleaning
Two ply to ensure that liquid is absorbed
270mm width x 400m length
1000 sheets per roll
Colour: Blue
QuickFind: 436359 | Mfr part code: B2B340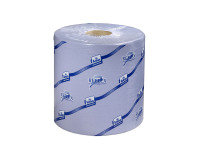 For use with the Tork Reflex centrefeed dispenser
2-ply for robust durability
Individually wrapped for hygiene
QuickFind: 438940 | Mfr part code: E02221C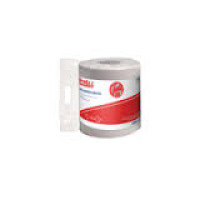 Wiper made with AIRFLEX* technology
Strong, thick and absorbent
Cleans without falling apart - use fewer wipes and reduce costs...
Ideal for everyday cleaning
QuickFind: 735956 | Mfr part code: 7395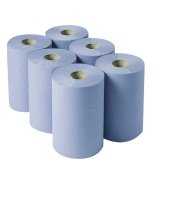 3 ply centrefeed roll for excellent absorption
For general cleaning, wiping and drying
375 sheets per roll
Core size: 60mm
Pack of 6
QuickFind: 736009 | Mfr part code: CBL373S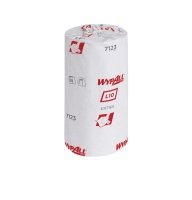 1 ply wiper roll made with AIRFLEX* technology
Colour: blue
Pack of 1
200 sheets per roll
Sheet size: 240 x 380mm
QuickFind: 805949 | Mfr part code: 7123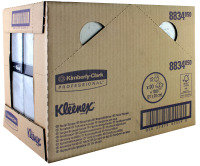 Kleenex Facial Tissue Cube.
Ideal for both home and office use.
Each box contains 90 soft, absorbent White 2-ply tissues.
12 Pack.
QuickFind: 371265 | Mfr part code: 8834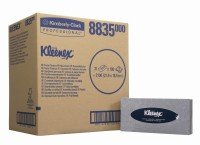 Kleenex Facial Tissues.
2 ply white tissues for general use.
Ideal for offices, hotel rooms etc.
100 tissues per box.
QuickFind: 376228 | Mfr part code: 8835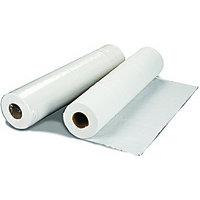 40 metres in length, 500mm width
Easily torn to desired length
2-Ply roll
Colour: White
Supplied in a pack of 9
QuickFind: 614022 | Mfr part code: H2W540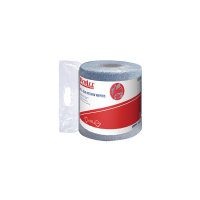 Wiper made with AIRFLEX* technology
Strong, thick and absorbent
Cleans without falling apart - use fewer wipes and reduce costs...
QuickFind: 735958 | Mfr part code: 7393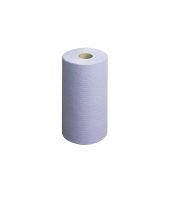 Hygiene roll for medical use
140 sheets per roll
Pack of 6 rolls
Colour: Blue
Sheet size: 380 x 510mm
QuickFind: 805948 | Mfr part code: 7414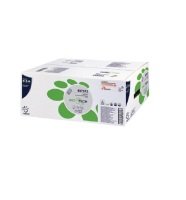 Innovative flushable hand towels
2 ply embossed paper for absorbency
V-fold
Sheet size: 220 x 210mm
15 sleeves of 210 white hand towels (3150 total)
QuickFind: 828475 | Mfr part code: 407572