Correction Fluid
(8 products)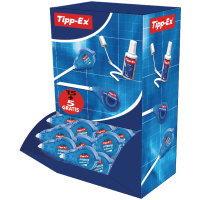 White correction tape with dispenser
Tear-resistant polyester film
Tape size: 4.2 mm wide, 12m long
QuickFind: 760953
Mfr part code: 895951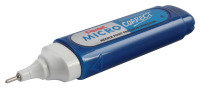 Micro fine point correction pen with dense, quick drying White fluid....
Self sealing tip prevents drying out and spillage.
For use on all paper types, faxes and photocopies.
Trichloroethane free.
QuickFind: 380494
Mfr part code: ZL31-W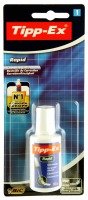 Tippex Rapid Fluid.
Fast drying fluid creates an even surface which allows you to rewrite...
20ml bottle.
QuickFind: 382057
Mfr part code: 8012879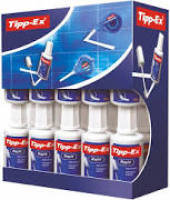 Foam wedge applicator for precise and clean use
20ml bottle
Ideal for all types of paper
QuickFind: 619614
Mfr part code: 895950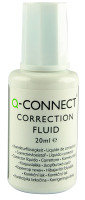 Q Connect correction Fluid.
White multi-purpose fluid covers up type, ink faxes, photocopies etc....
Will not flake, chip or peel and dries smooth in seconds.
QuickFind: 377462
Mfr part code: KF10507Q

Stylish pen shaped corrector with fine metal tip.
Squeezable body to control the flow.
Contains 8ml of fluid.
Covers evenly and smoothly.
10 Pack.
QuickFind: 377465
Mfr part code: KF00271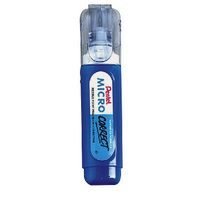 Pentel Micro Correction Pen XZL31W.
Micro fine correction pen produces dense quick drying fluid suitable...
The self-sealing tip prevents the fluid from drying out and eliminates...
QuickFind: 380495
Mfr part code: XZL31-W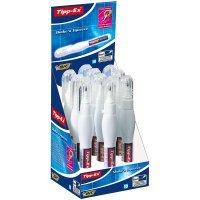 Correctional fluid
Dries quickly and evenly
Keeps documents neat
Capacity: 8ml
Pack of 10 pens
QuickFind: 382072
Mfr part code: 802422