Desk diaries
(14)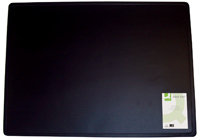 Q Connect Black Desk Mat.
Anti-glare, easy clean desk mats for the perfect writing surface....
Size - 400mm x 530mm.
QuickFind: 377445 | Mfr part code: KF26802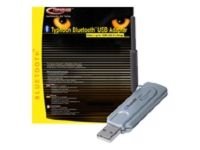 Sasco Perpetual 12-Month Planner.
Unmounted planner featuring a durable laminated write-on/wipe-off...
Ideal for project work or 12-month planning.
W915xH610mm.
QuickFind: 381095 | Mfr part code: 20007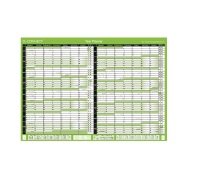 16 month fiscal and EU planner
Unmounted
Size: A1
Runs from January 2018 to April 2019
QuickFind: 798842 | Mfr part code: KFBPU118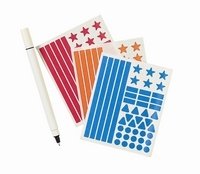 Q Planner Kit.
Contains one black drywipe pen and four self adhesive A6 sheets in blue,...
Each sheets contains an assortment of shapes: strips, stars,...
QuickFind: 377824 | Mfr part code: KFKK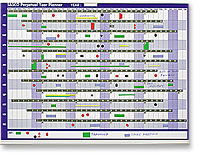 Sasco Perpetual Year Planner.
Versatile year planner which can be used year after year.
Printed on metal board and supplied with aluminium tracking for wall...
QuickFind: 381107 | Mfr part code: 2400001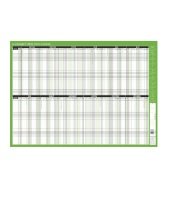 Shows a 5 day week (Monday to Friday)
Write on, wipe off laminated surface
Space for up to 36 names or projects
Mounted
Size: 855 x H610mm
QuickFind: 798844 | Mfr part code: KFSPM18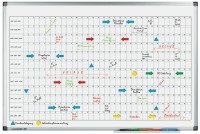 Legamaster 4110-00 Premium magnetic year planner with month index...
Can be used with drywipe markers and comes complete with marker tray,...
Size: 600 x 900mm.
QuickFind: 373710 | Mfr part code: 4110-00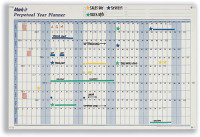 Mark-it Laminated Perpetual Year Planner.
Useful reusable calendar/planner supplied complete with a set of...
Size 600mmx900mm (2FTx3FT).
QuickFind: 379949 | Mfr part code: PYP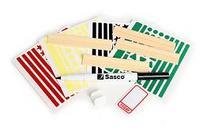 QuickFind: 381093 | Mfr part code: 70080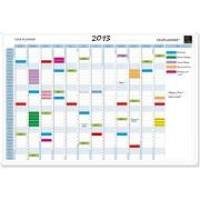 Can be wiped clean and used year after year
120 magnets, 12 magnetic strips, 1 black drywipe marker & 1 filing box...
Includes a wall fixing set
QuickFind: 616003 | Mfr part code: 56153E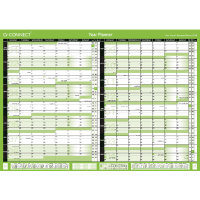 16 month fiscal and EU planner
Runs from January 2017 to April 2018
Size: A1
QuickFind: 762343 | Mfr part code: KFBPU217
QuickFind: 798843 | Mfr part code: KFDPM18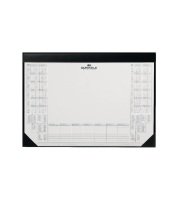 Desk mat with 25 sheet paper inlay
Shows weekly schedule and 2 year calendar
Non-slip foam backing
Dimensions: W590 x H420mm
Colour: Black
QuickFind: 805889 | Mfr part code: 7291/01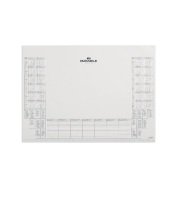 Paper inlay refill
Shows weekly schedule and 2 year calendar
Contains 25 sheets
Dimensions: W570 x H405mm
Colour: White
QuickFind: 805890 | Mfr part code: 7292/02