Pencil Sharpeners

Industrial Strength for the toughest marking jobs.
Metal barrel.
Marks on most surfaces even wet and oily.
Excellent for marking corrugate, wood, metal, foil, stone, plastic...
QuickFind: 374940 | Mfr part code: SO921680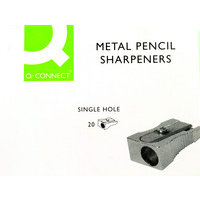 Q Connect Metal Pencil Sharpener.
Wedge shaped, single hole pencil sharpeners suitable for use with all...
20 Pack.
QuickFind: 377600 | Mfr part code: KF02218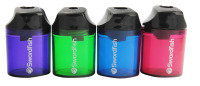 Canister Pencil Sharpeners.
Double hole portable handheld sharpeners suitable for both coloured...
Features transparent shavings collector, screw top and robust casing...
QuickFind: 381319 | Mfr part code: 40033
QuickFind: 800249 | Mfr part code: 044144
QuickFind: 800250 | Mfr part code: 046810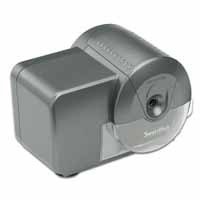 QuickFind: 381312 | Mfr part code: 40050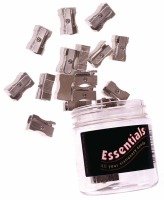 QuickFind: 438022 | Mfr part code: 37681
QuickFind: 798838 | Mfr part code: KF76992
QuickFind: 802882 | Mfr part code: 40233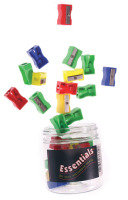 QuickFind: 438021 | Mfr part code: 37661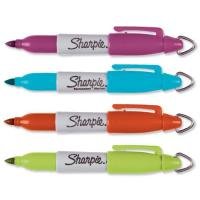 QuickFind: 540891 | Mfr part code: S0811260