Liquid glue
(12)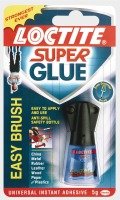 The innovative easy to use instant adhesive
The brush on applicator allows easily control
The bottle insert wipes excess glue from the brush
5g bottle
QuickFind: 375093 | Mfr part code: 577091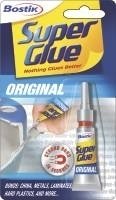 Bostik Super Glue gives a strong bond in seconds.
Ideal for sticking china, metals, laminates and much more.
- Features a safety collar and fine nozzle for precise application....
QuickFind: 372446 | Mfr part code: 80607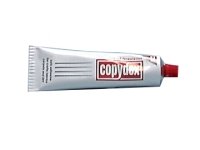 Strong and versatile naturally based latex adhesive, safe,...
50ml.
QuickFind: 375089 | Mfr part code: 260918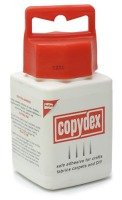 Copydex Latex Adhesive.
Safe, strong, multi-purpose, water based latex adhesive suitable for...
Size: 125ml.
QuickFind: 375090 | Mfr part code: 260920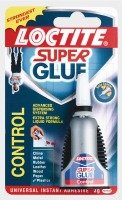 High tech ergonomic design for ultimate precision.
Unique safety dispenser with lift and lock safety cap.
Suitable for use on wood, china, metal, rubber, leather and most...
QuickFind: 376869 | Mfr part code: 853338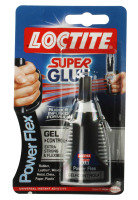 Loctite Superglue ultra control gel.
Flexible water resistant extra strong gel formula in an advanced easy...
Ideal for porous, overhead and vertical bonding.
QuickFind: 376870 | Mfr part code: 1446871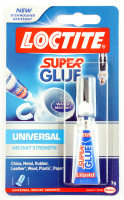 The universal instant glue bonds porcelain, fine china, rubber,...
QuickFind: 376872 | Mfr part code: 864991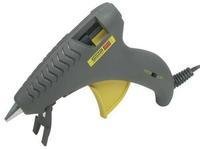 Trigger feed dual melt glue gun offers the versatility of high and low...
Convenient, one-touch high/low selector switch.
Heats up quickly and bonds within 60 seconds.
QuickFind: 381138 | Mfr part code: 0-GR25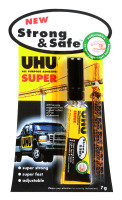 Transparent, liquid permanent adhesive
Suitable for almost all materials and surfaces
Adjustable for up to 20 seconds after application
Moisture and heat resistant
QuickFind: 438298 | Mfr part code: 39722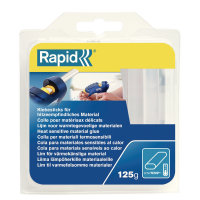 Low temperature glue sticks for bonding heat sensitive materials...
For use with the Rapid EG130 Low Temperature Glue Gun
125g pack contains approximately 13 glue sticks
QuickFind: 756168 | Mfr part code: 40107349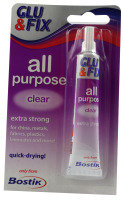 Bostik all purpose clear glue with extra strong, quick drying clear...
Sticks a variety of household materials including porcelain, wood,...
QuickFind: 372444 | Mfr part code: 80207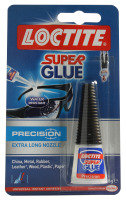 Universal instant glue ideal for a multitude of uses around the home...
No waiting for the glue to set
Pin-in-cap design prevents the nozzle from clogging after use...
QuickFind: 376871 | Mfr part code: 853356-