Machine Labels & Adhesive Tape
(14 products)
Scroll down the page to see our latest products or use the filters on the left of the screen to refine your search for the best machine labels for you. Benefit from our low prices and fast delivery service by doing all your online shopping here at Ebuyer.com.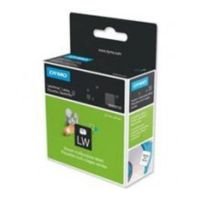 Removable white paper labels: For non-permanent labelling - leave no...
Compatible with LabelWriter 300 series, 400 series, 450 series,...
1 Roll per box
QuickFind: 318651
Mfr part code: S0929120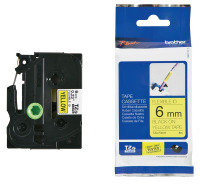 Offers a reliable and secure solution to industrial labeling...
Designed for labeling over acute edges and around cylindrical...
QuickFind: 869910
Mfr part code: TZEFX611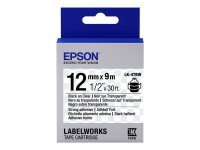 Genuine Label Cartridge
Strong Adhesive
Black/ Transparent
12mm (9m)
QuickFind: 773243
Mfr part code: C53S654015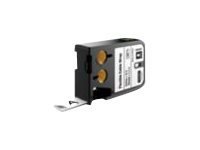 Permanent adhesive vinyl tape
Thermal transfer
Black on white
QuickFind: 738010
Mfr part code: 1868708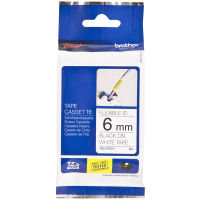 Brand: Brother
Product Type: Label Tape
Colour: Black on white
Size: 6mm x 8m
Manufacturer Code: TZEFX211
QuickFind: 841182
Mfr part code: TZE-FX211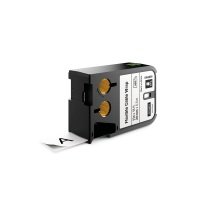 QuickFind: 757388
Mfr part code: 1868808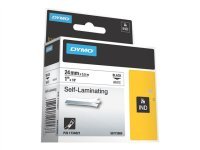 Product Type Self-laminating vinyl labels
Media Size Roll (2.4 cm x 5.5 m)
Printing Technology Thermal transfer
Media Colour Black on White
QuickFind: 431365
Mfr part code: 1734821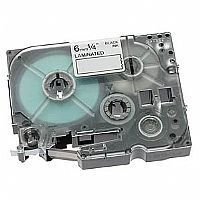 P-touch TZ label tested to the extreme
Abrasion resistant P-touch TZ label
Temperature resistant P-touch TZ label
Fade resistant P-touch TZ label
Water and chemical resistant P-touch TZ label
QuickFind: 360971
Mfr part code: TZE111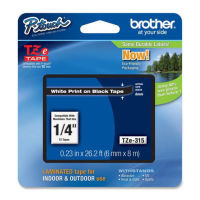 P-touch TZ label tested to the extreme
Abrasion resistant P-touch TZ label
Temperature resistant P-touch TZ label
Fade resistant P-touch TZ label
Water and chemical resistant P-touch TZ label
QuickFind: 360964
Mfr part code: TZE315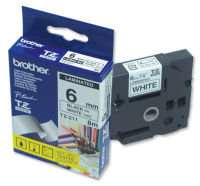 Included Qty: 1 roll(s)
Media Sizes: Roll (0.6 cm x 8 m)
Printing Technology: Thermal transfer
Media Colour: Black on white
QuickFind: 276054
Mfr part code: TZE211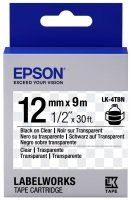 Genuine Label Cartridge
Black/ Transparent
12mm (9m)
Ideal for more discreet labelling
QuickFind: 773244
Mfr part code: C53S654012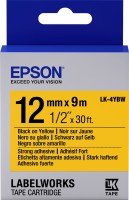 Genuine Label Cartridge
Black/ Yellow
12mm x (9m)
QuickFind: 773234
Mfr part code: C53S654014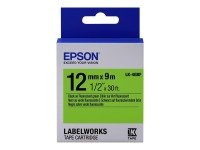 Genuine Tape Cartridge
Fluorescent Green/ Black Text
12mm x 9m
QuickFind: 760477
Mfr part code: C53S654018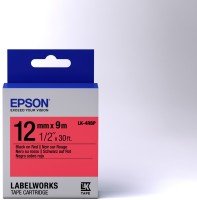 Epson Label Cartridge
Colour: Black/Red
12mm
9m
QuickFind: 760461
Mfr part code: C53S654007