Office Cleaning and Janitorial Supplies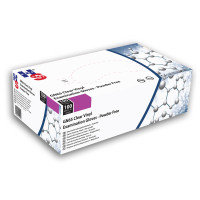 100 pack
Powder free
Clear small vinyl gloves
Ideal for users allergic to latex
£ 1.31 inc. vat
£2.44
save £1.13
£1.09 ex. vat
£2.03
save £0.94
View Product
QuickFind: 775241 | Mfr part code: GN65 SMALL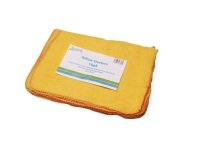 Pack of 10
Soft yellow fabric attracts all dust
Machine washable
Fabric designed not to fray or lessen in quality
Each measures 508 x 355mm
QuickFind: 384730 | Mfr part code: KRSRY0318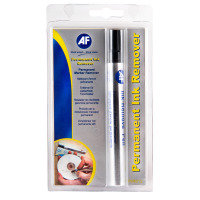 1 pen
Ideal for use with Computiss or Safecloths
Suitable for non-readable side of CD's and DVD's
Removes permanent marker pen from non-porous surfaces
£ 1.30 inc. vat
£1.37
save £0.07
£1.08 ex. vat
£1.14
save £0.06
View Product
QuickFind: 784011 | Mfr part code: PIR012
Ready to use non aerosol polish
Cleans and polishes in one application
Ingredients include superfine waxes and silicones
Freshly fragranced
QuickFind: 618820 | Mfr part code: 2W04171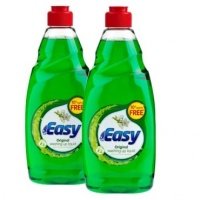 Washing up liquid
Pack of 2
QuickFind: 760961 | Mfr part code: 1015055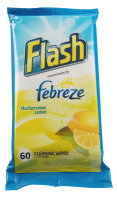 Flash Cleaning Wipes.
For fast and easy cleaning.
Disposable wipes for general surface cleaning.
Scent: Lemon.
QuickFind: 376302 | Mfr part code: 5413149937062
Powerful disinfectant and deodoriser concentrate
Biodegradable and phosphate free
Pack of 1
QuickFind: 436195 | Mfr part code: 2W03986
Microfibre surface effectively cleans spills and dust
Clean dirt when moist without chemicals
Use dry to shine hard surfaces
Can be machine washed up to 300 times
QuickFind: 438202 | Mfr part code: EM34GN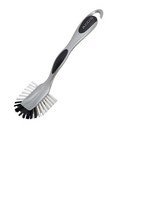 Addis Ultra Grip Washing-up Brush.
Metallic effect washing up brush with nylon bristles and integral...
For matching washing-up bowl see AG05880.
Colour - Metallic Grey.
QuickFind: 371049 | Mfr part code: 501120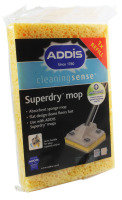 Refill for use with Addis superdry mop.
QuickFind: 371050 | Mfr part code: 9586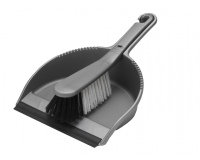 Addis Dustpan and Brush Set.
Stylish set with a rubber lip on the dustpan for easy collection of dirt...
Colour - Metallic Silver.
QuickFind: 371053 | Mfr part code: 510390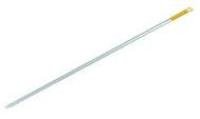 Mop handle - aluminium 54ins mop handle with colour co-ordinated screw...
Yellow.
QuickFind: 373329 | Mfr part code: 540YL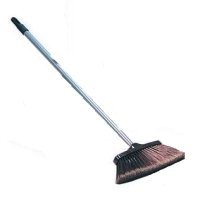 Plastic lobby soft bristle brush.
QuickFind: 373330 | Mfr part code: HDLB01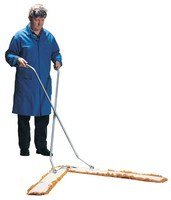 Scissor Action Sweeper.
Scissor action sweeper attracts and holds fine dust without the...
The scissor action extends to 1.
6m wide.
QuickFind: 373336 | Mfr part code: 160VS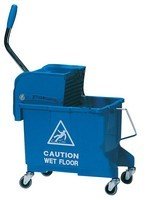 Contico Combo Mopping Unit.
Complete with 15 litre bucket with steel handle, 50mm castors and side...
Colour - Blue.
QuickFind: 373340 | Mfr part code: KS15BL