Multi-purpose Cleaning Chemicals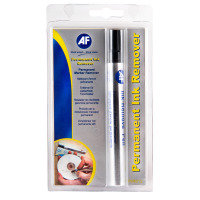 1 pen
Ideal for use with Computiss or Safecloths
Suitable for non-readable side of CD's and DVD's
Removes permanent marker pen from non-porous surfaces
£ 1.30 inc. vat
£1.37
save £0.07
£1.08 ex. vat
£1.14
save £0.06
View Product
QuickFind: 784011 | Mfr part code: PIR012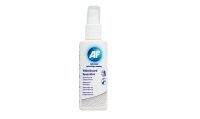 125ml pump spray
Removes all ink residues
Removes ghosting marks
Crisp white surface finish
QuickFind: 784018 | Mfr part code: WBR125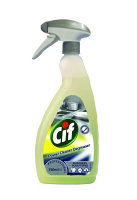 Cif Professional Power Cleaner Degreaser.
Tough cleaning action that combines the power of Cif with an active...
Size: 750ml.
QuickFind: 373594 | Mfr part code: 7517961

Flash Anti Grease Spray.
Cleans greasy surfaces effectively to leave them sparklingly clean...
Size: 750ml.
QuickFind: 376301 | Mfr part code: 5413149890275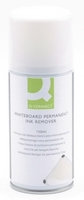 Q Connect Permanent Ink Stain Remover
A unique formula that will rejuvenate Whiteboards
Removes permanent ink, ghosting effects & minor scratches
150ml
QuickFind: 377191 | Mfr part code: KF01974
Multisurface cleaner perfect for a range of cleaning
Eliminates germs and bacteria
Pack of 6 x 750ml bottles
QuickFind: 436194 | Mfr part code: 2W04587
Spray neat onto the surface to be cleaned and wipe with a clean cloth...
750ml spray bottle
Pack of 1
QuickFind: 436211 | Mfr part code: 2W03982
2Work Carpet Spot and Stain Remover fluid
Great for cleaning soiled carpets
Also works on heavy stains or grease spots
QuickFind: 618821 | Mfr part code: 2W04557
Refill bottle supplied empty for use with various chemicals
Pistol grip three finger trigger spray bottle
Adjustable spray pattern from fine spray to jet
QuickFind: 619541 | Mfr part code: 923YW7
Prevents spots and hazing for a sparkling finish
A blend of specialist surfactants and mild acids
Suitable for plates, crockery, cutlery, utensils, glassware and more...
QuickFind: 641521 | Mfr part code: 407 TFN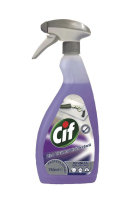 Cif Professional 2in1 Cleaner/Disinfectant.
Concentrated detergent for the cleaning and disinfection of all...
Size: 750ml.
QuickFind: 373592 | Mfr part code: 7517920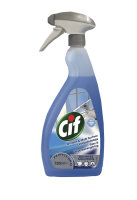 750ml.
Removes grime and grease
Streak free shine in seconds
Cleaner for most surfaces including windows
QuickFind: 373595 | Mfr part code: 7517904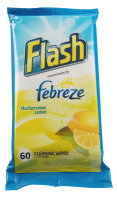 Flash Cleaning Wipes.
For fast and easy cleaning.
Disposable wipes for general surface cleaning.
Scent: Lemon.
QuickFind: 376302 | Mfr part code: 5413149937062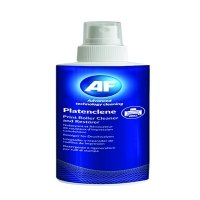 Rubber roller restorer for printers and fax machines
Non-toxic, non-flammable solvent spray
Restores grip and flexibility to rollers for improved performance...
£ 1.89 inc. vat
£2.09
save £0.20
£1.57 ex. vat
£1.74
save £0.17
View Product
QuickFind: 482888 | Mfr part code: PCL100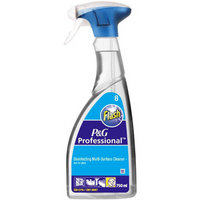 Works on all surfaces including glass
Cleans stubborn, stuck-on dirt with ease
Can be used on windows and shiny surfaces without fear of smears...
£ 1.24 inc. vat
£1.76
save £0.52
£1.03 ex. vat
£1.46
save £0.43
View Product
QuickFind: 618932 | Mfr part code: 4015600561857