Sticky note cubes
(6 products)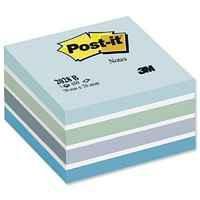 Pastel Blue, White, Emerald, White, Sky Blue, White, Klippan
450 sheets, 1 Cube
76mm x 76mm
QuickFind: 435100
Mfr part code: 2028B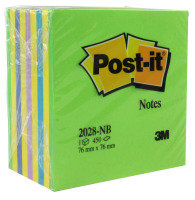 3M Post-it Note Neon Green / Blue Cube.
Colourful sticky notes that are easily seen on desks, phones etc....
Each pad contains 450 sheets.
Size - 76mm x 76mm.
QuickFind: 370851
Mfr part code: 2028 NB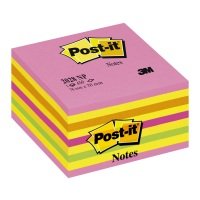 3M Post-it Notes Cube Neon Pink The simple way to leave a message, make a...
Each pad 76mm x 76mm.
450 sheets: 5 Colours.
QuickFind: 370877
Mfr part code: 2028 NP
3M Post-it Notes Yellow Cube.
An essential and effective tool for sending messages and organising...
Size 76mmx76mm (3x3ins).
Each cube contains 450 sheets.
QuickFind: 370782
Mfr part code: 636B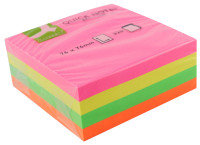 Q Connect Quick Notes.
Repositionable notes in 400 sheet cubes, ideal for use in the office or...
Size 75mmx75mm (3x3ins).
Colour - Assorted Neon Colours.
QuickFind: 376985
Mfr part code: KF01348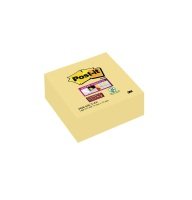 • Post -It Note Cube Super Sticky
• 270 sheets per cube
• 76 x x76mm
• Pack of 1
• Canary Yellow
QuickFind: 805725
Mfr part code: 2028-SSCY-EU