Postroom equipment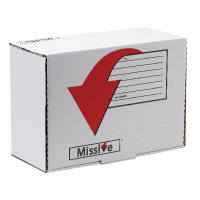 Accessory mailing box constructed from strong corrugated board...
Fastfold design allows for almost instant use
No tape design for hassle free packaging
QuickFind: 759155 | Mfr part code: 7272206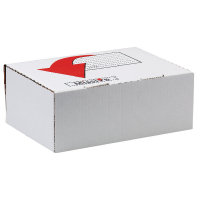 Shoe and boot mailing box constructed from strong corrugated board...
Fastfold design allows for almost instant use
Strong adhesive self-seal strip
Includes address label on the front
QuickFind: 759162 | Mfr part code: 7272307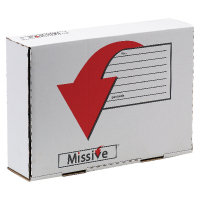 Mailing box constructed from strong corrugated board
Fastfold design allows for almost instant use
Strong adhesive self-seal strip
Pre-printed address and sender labels
QuickFind: 759208 | Mfr part code: 7272006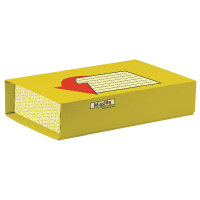 Large mailing box constructed from strong corrugated board
Fastfold design allows for almost instant use
Strong adhesive self-seal strip
Pre-printed address and sender labels
QuickFind: 759215 | Mfr part code: 7373301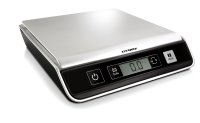 Perfect solution for correct postage
Postal Scale
Ideal for weighing envelopes & packages
No more endless waiting at the post office lines
10Kg Max Weight
QuickFind: 318657 | Mfr part code: S0929010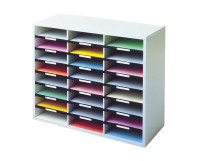 New range of pigeon hole units ideal for sorting literature, mail etc....
Melamine laminated particle board shell for long life
Easy to construct and dove Grey in colour.
QuickFind: 371971 | Mfr part code: 25041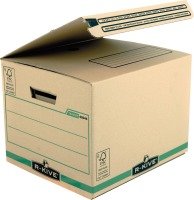 Reusable box, ideal for shipping & storing items
Adhesive strip seals box & prevents tampering
First lid tears off to reveal 2nd flip-top lid with adhesive strip...
Reinforced, tear-resistant hand holes
QuickFind: 371984 | Mfr part code: 6204601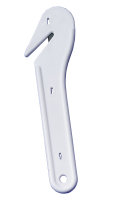 Strapping and Film Cutter.
A low cost solution to packaging cutting needs.
Suitable for cutting most packaging film including stretch and shrink...
QuickFind: 375344 | Mfr part code: JFK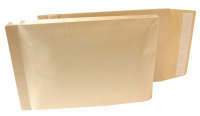 Armour envelopes contain a polyester thread to give a tear resistant...
Easy to use peel and seal tape for a secure bond.
Manilla.
470 x 300 x 70mm.
QuickFind: 375624 | Mfr part code: B28513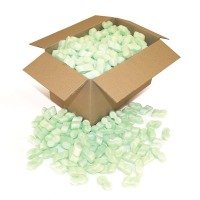 A cost effective method of void fill
Offer great protection in transit.
Can be used in any size box
Lightweight, anti-static and reusable.
15 Cubic Feet
QuickFind: 376804 | Mfr part code: 451600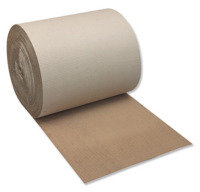 Ideal for protecting items to be transported.
Made from 100% recycled paper.
650mmx75m.
QuickFind: 376807 | Mfr part code: SFCP-0650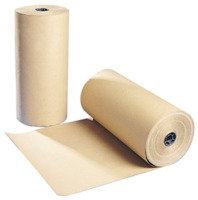 Strong Brown wrapping paper in rolls, 750mmx4m.
QuickFind: 376811 | Mfr part code: IKR-070-075004
Strong Brown wrapping paper in rolls, 750mmx250m.
QuickFind: 376814 | Mfr part code: IKR-070-075025

Three different weights to choose from all 400mm wide by 250m rolls....
Medium 17 micron.
QuickFind: 376824 | Mfr part code: 9742PSW01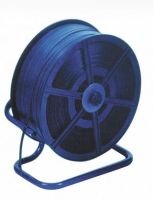 Portable Metal Strap Floor Stand.
Metal stand that is simple to load and use.
The handle acts both as a carrier and brake to prevent strapping running...
(Strapping not included).
QuickFind: 376827 | Mfr part code: DISP-FL-A