Coffee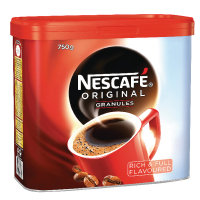 750g
The unmistakable taste
Comforting, intense coffee aroma
A medium-dark roast
Naturally rich in antioxidants
£ 16.48 inc. vat
£18.90
save £2.42
£16.48 ex. vat
£18.90
save £2.42
View Product
QuickFind: 271291 | Mfr part code: 12079880
Nescafe Original Instant Coffee Stick Packs.
Rich tasting Nescafe granules in handy one-cup stick packs.
200 Pack
QuickFind: 376175 | Mfr part code: 12165415
Smoother flavour
Richer aroma
An ideal drink to have during your coffee breaks.
100% pure coffee with no artificial additives.
One tin is 750g which makes approx 420 cups.
£ 19.38 inc. vat
£24.16
save £4.78
£19.38 ex. vat
£24.16
save £4.78
View Product
QuickFind: 376202 | Mfr part code: 12148997
Cafedirect organic medium roast ground coffee.
Made from 100% organic Arabica beans sourced from Africa and Latin...
This coffee is full of bright clean flavours with the slightest hint of...
QuickFind: 373855 | Mfr part code: TWI12026 FCR1001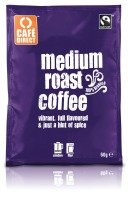 A single serving of coffee in an airtight foil pack
Suitable for filter machines.
Medium roasted to deliver a mellow refreshing coffee with a smooth...
QuickFind: 373858 | Mfr part code: TW112015 FCR0008
Cafedirect Instant Coffee - 500g.
Rich tasting, medium roast instant Coffee.
QuickFind: 373862 | Mfr part code: TWI14101 FCF0003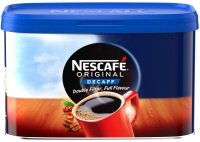 The UKs No.1 brand of coffee.
Distinctive full flavour
Made from a blend of the finest coffee beans.
Decaffeinated coffee with all the taste of standard coffee
QuickFind: 376182 | Mfr part code: 5200400
Nescafe Gold Blend Vending Coffee Refill Pack.
The discernible coffee lover's coffee, golden roasted to bring out...
300g
QuickFind: 376185 | Mfr part code: 12162463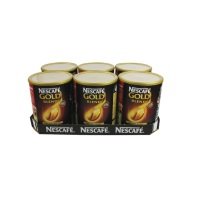 Nescafe Gold Blend Coffee Granules 750gm Case Deal
Now with 30 Free Ebuyer Mugs
6 Pack.
QuickFind: 376188 | Mfr part code: 5200350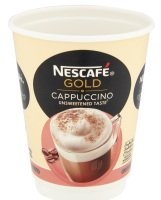 Nescafe Go Cappuccino Coffee.
Suitable for vegetarians and coeliac diets
Supplied foil sealed ensuring a fresh and tasty drink every time....
Easy to prepare just add hot water.
QuickFind: 376205 | Mfr part code: 12089837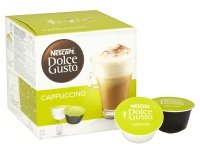 NESCAFÉ Dolce Gusto Cappuccino & Creamer, 16 Capsules
Artfully roasted, blended and ground, high quality coffee
QuickFind: 376208 | Mfr part code: 12019905
The finest Arabica beans
Decaffeinated, then expertly roasted
Smooth, deliciously light Kenco taste
Supplied in resealable tins
500g
QuickFind: 379512 | Mfr part code: 88633
Medium roast filter coffee
A smooth and fruity coffee
60g sachets for optimum freshness
One sachet makes three pints of coffee
Filter papers included
QuickFind: 379525 | Mfr part code: 756880
Maxwell House Instant Coffee.
Mild coffee delivering a smooth, satisfying taste.
750g Tin
QuickFind: 379532 | Mfr part code: 64997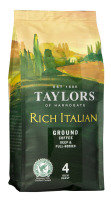 Taylors Rich Italian Ground Coffee.
A unique mix of specially sourced beans
Slow-roasted and ground straight into the bag
Made from 100% Arabica beans
227g
QuickFind: 382052 | Mfr part code: 3676