Monitor Cables
If you want to link up your devices so that you can enjoy your visual content on a larger screen then you'll need to make sure you have the right cables for that. Whether you want to connect your hard drive to your TV in order to watch a film you've downloaded, play Angry Birds on a larger screen or look through a digital photo album in the living room with the rest of your family, you're sure to find the right cable for your needs here at Ebuyer.com.
Read more...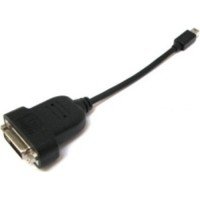 QuickFind: 344066 | Mfr part code: 199-999393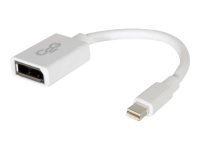 Mini DisplayPort output to DisplayPort
15CM
White
QuickFind: 655149 | Mfr part code: 84304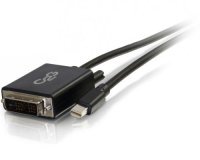 Directly connect a Mini DisplayPort output to a Single Link DVI-D input...
Carries a digital video signal
Supports up to a 1920x1200 resolution
QuickFind: 655150 | Mfr part code: 84335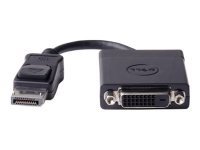 Adapter converts DisplayPort to DVI (Single-Link)
Video converter
1 x DisplayPort - 20 pin DisplayPort
1 x DVI-D
QuickFind: 710430 | Mfr part code: 470-ABEO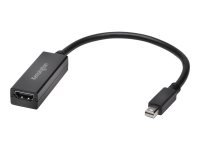 Video / Audio adaptor
Mini DisplayPort
19 pin HDMI Type A - female
QuickFind: 744853 | Mfr part code: K33986WW
QuickFind: 760359 | Mfr part code: DBQBCBC064
QuickFind: 760360 | Mfr part code: DBQAUBC064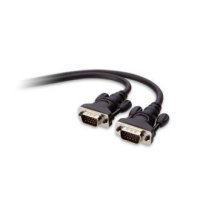 QuickFind: 762853 | Mfr part code: F2N028BT1.8M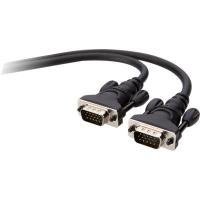 QuickFind: 762856 | Mfr part code: F3H982BT1.8M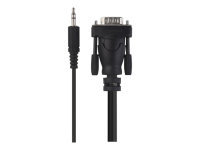 QuickFind: 762863 | Mfr part code: F3S007BT03M
QuickFind: 787780 | Mfr part code: F7U010DR06-SLV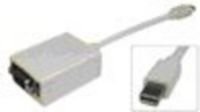 Mini DisplayPort
HDMI Adapter
15cm
QuickFind: 166248 | Mfr part code: HDMINIDP-HDMI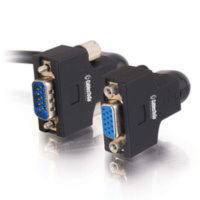 Rotating 270° connectors on each end move side-to-side in almost a...
QuickFind: 170692 | Mfr part code: 81139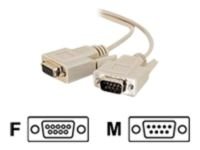 Extend your RS-232 serial cable for more flexibility
QuickFind: 170785 | Mfr part code: 81370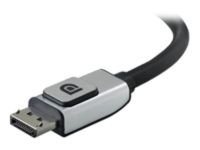 Provides both digital video and audio in one cable
Works with any DisplayPort-enabled desktops, laptops, or monitors...
Provides up to 1080p resolution with digital audio
Plug and play for box-to-box applications
QuickFind: 175645 | Mfr part code: F2CD000B10-E
Return to top
We've got a whole load of VGA and DVI adaptors from Apple which let you connect your iPhone or iPad up to your TV or computer screen in order to enjoy all your mobile apps on a larger monitor.
Alternatively, if you want to link numerous devices together, then products such as the Xenta VGA Male to Dual VGA Female Splitter Cable can provide you with the flexibility and versatility you need.
Find the perfect VGA, DVI or DisplayPort cables at Ebuyer.com