Headset Cables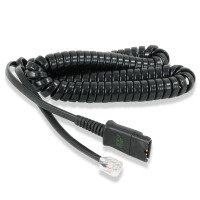 Coiled cord connects any H-Series headset
Quick-Disconnect plug
Compatible with Plantronics amplifiers, or phones with compatible...
QuickFind: 193178 | Mfr part code: 38099-01k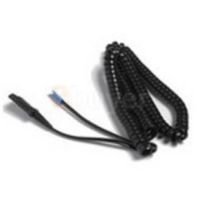 For use with Alcatel IP Touch phones
Hookswitch control
Black colour
Inter Connect Cable
QuickFind: 112981 | Mfr part code: 38324-01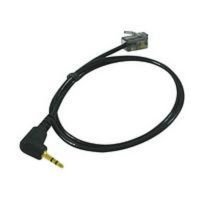 Headset Cable
Sub-mini phone
QuickFind: 193311 | Mfr part code: PL20-0854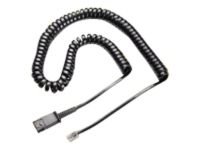 Lightweight bottom cable
Converts a H/Top into a Starbase headset
Compatible with all U10p products
QuickFind: 233332 | Mfr part code: 32145-01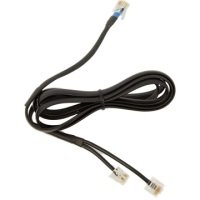 Headset cable
For; Jabra GN9120 Wireless Headsets, Jabra GN9350 Wireless Headsets,...
QuickFind: 261225 | Mfr part code: 14201-10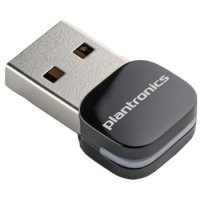 Brand: Plantronics
Product name: BT300
Product code: 85117-02
Category: networking cards
QuickFind: 288338 | Mfr part code: 85117-02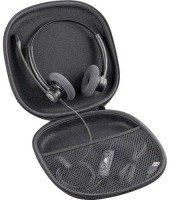 Case Compatibility: Plantronics Blackwire C420 Headset
Product Family: Blackwire
Product Type: Travel Case
QuickFind: 289025 | Mfr part code: 85298-01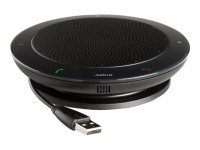 Speakerphone ideal for one-to-one & small-group conference calls...
True wideband sound for crystal-clear conversation
Easy to transport
QuickFind: 340272 | Mfr part code: 7410-209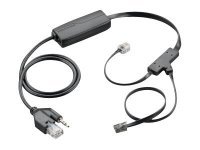 QuickFind: 351108 | Mfr part code: 38633-11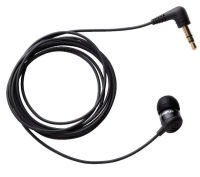 Telephone pick-up, earphone and microphone in one
Ideal for recording phone conversations
Also suitable for mobile phones
QuickFind: 394882 | Mfr part code: V4571310W000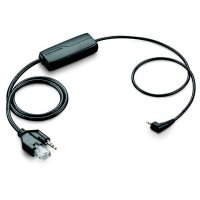 Electronic Hook Switch (EHS) cable
Provides communication between your phone & Plantronics headset...
Designed to work with specific phones & Plantronics products
QuickFind: 431482 | Mfr part code: 87317-01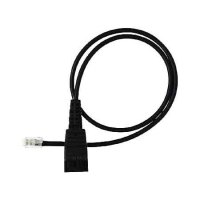 QuickFind: 440685 | Mfr part code: 8800-00-25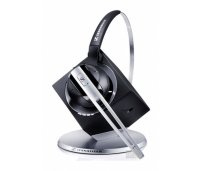 Choose between ear hook or headband wearing style.
Re-charge 50% of the battery in 20 minutes.
8 hours in wideband and 12 hours in narrowband sound mode.
QuickFind: 508168 | Mfr part code: 504468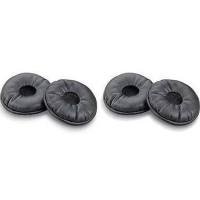 QuickFind: 538392 | Mfr part code: 87229-01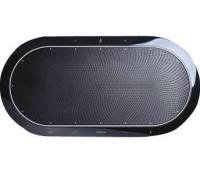 Plug-and-play
Unique ZoomTalk microphones
Crystal clear sound
QuickFind: 727098 | Mfr part code: 7810-209