Headset Cables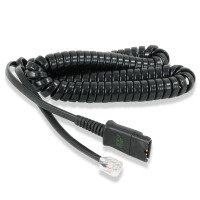 Coiled cord connects any H-Series headset
Quick-Disconnect plug
Compatible with Plantronics amplifiers, or phones with compatible...
QuickFind: 193178 | Mfr part code: 38099-01k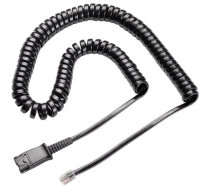 Plantronics Light Weight U10 Bottom Cable
Extendable to over 4m in length
Cable only 2.5mm in diameter
Lightweight bottom cable
QuickFind: 112870 | Mfr part code: 38222-01
Plantronics HIS Adaptor Cable for Avaya 9600 IP Phones
Cable Colour : Black
Product Type : Adaptor Cable
QuickFind: 193429 | Mfr part code: 72442-01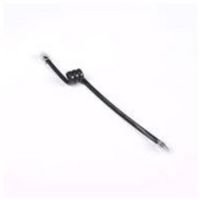 Form Factor : Cable
Marketing : Plantronics Vista Stub S Cable
Cable Colour : Black
QuickFind: 193430 | Mfr part code: 38202-01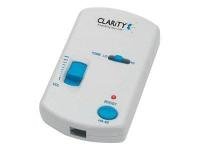 Compact In-line Amplifier
Compatible with most home or office telephones
Up to 40db amplification
Tone can be adjusted to suit personal tastes
QuickFind: 194413 | Mfr part code: 51363-001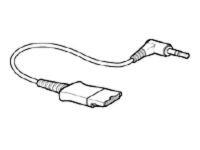 Headset Adapter
Quick Disconnect
45.7 cm
QuickFind: 206123 | Mfr part code: 64279-02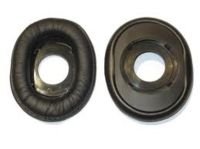 Cushy soft leatherette material
3-inch wide by 4-inch tall
Designed for high noise environment
Form Factor: Ear Cushion
Pack Quantity: 2
QuickFind: 222496 | Mfr part code: 92499-01 / 83195-01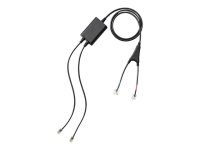 Phone adaptor
for DW Office
QuickFind: 273630 | Mfr part code: 504103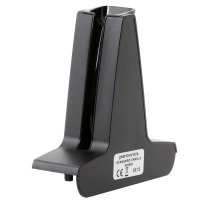 QuickFind: 339653 | Mfr part code: 84599-01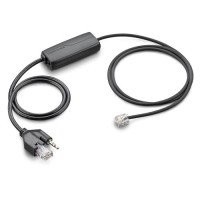 Electronic Hook Switch Cable for remote desk phone call control...
This cable eliminates the need for a HL10 Handset Lifter
Black colour
QuickFind: 351103 | Mfr part code: 37818-11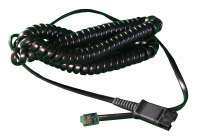 Plantronics U10P Cable ensures compatibility between telephones and...
QuickFind: 383963 | Mfr part code: 27190-01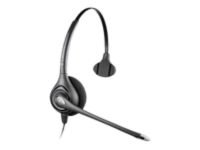 Light and comfortable headset with one ear-piece for conferring with...
Fully adjustable headband.
Noise cancelling technology.
Ideal for all day use.
QuickFind: 383973 | Mfr part code: 36832-31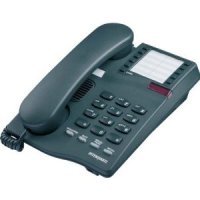 RJ11 Headset Port with Volume Control
Triple Standard message waiting
Full Hands-free operation
10 non volatile memories
Locking Mute button with LED indicator
QuickFind: 435353 | Mfr part code: 9333B4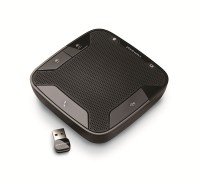 QuickFind: 440856 | Mfr part code: 86701-02
24 Key Display IP Terminal SL1100 Only
Backlit keypad and soft keys
Adjustable Angle
Progammable Keys with LED's
Headset Port
QuickFind: 440860 | Mfr part code: BE110278