Sennheiser Headsets & Gaming Headsets
(14)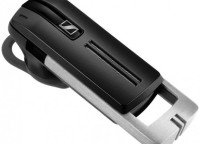 Headset Bluetooth
Ear-bud over-the-ear mount
Bluetooth 4.0
Mono
Free Delivery
QuickFind: 721126 | Mfr part code: 506066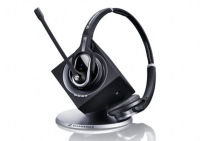 High comfort wearing style
Ultra-Noise-Cancelling microphone
Long distance wireless range
Full day talk time
Sennheiser Voice Clarity
Free Delivery
QuickFind: 273856 | Mfr part code: 504309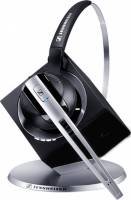 Unique Premium Design, Crafted for comfort
Choose between ear hook and headband wearing style
Intuitive user interface
Sennheiser HD Voice Clarity
Full workday Talk Time
Free Delivery
QuickFind: 275703 | Mfr part code: 504301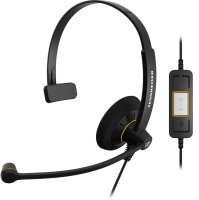 HD voice clarity
Noise canceling microphone
Single-sided wearing style
QuickFind: 472836 | Mfr part code: 504546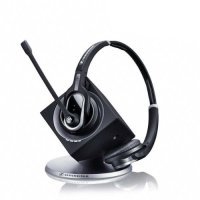 Premium wireless double-sided DECT headset
Ultra noise-cancelling microphone
Headband
50 mm / 1.96 inches Earpad Size
Free Delivery
QuickFind: 472850 | Mfr part code: 504464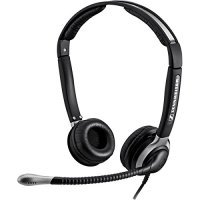 Adjustable padded headband with foam earpads
ActiveGuard acoustic protection
Noise Cancelling Microphone
Free Delivery
QuickFind: 472909 | Mfr part code: 5358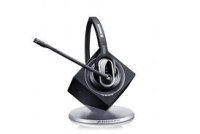 Wireless - DECT CAT-iq
For use with Corded Phone
On-ear
Mute & Volume controls
Free Delivery
QuickFind: 517126 | Mfr part code: 504472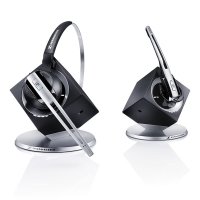 Sennheiser DW Pro 2 ML - headset
Wireless DECT headset
On-ear
Mute, volume Controls
Free Delivery
QuickFind: 517130 | Mfr part code: 504476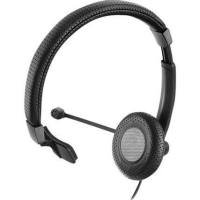 QuickFind: 739403 | Mfr part code: 506498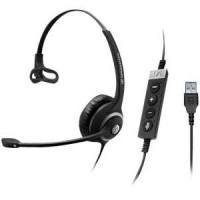 Free Delivery
QuickFind: 736057 | Mfr part code: 506482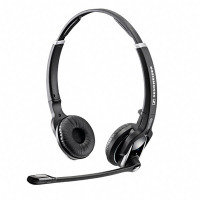 Sennheiser DW Single headset of DW 30
For use with Corded Phone
On-ear
Mute and Volume Controls
Free Delivery
QuickFind: 273598 | Mfr part code: 504326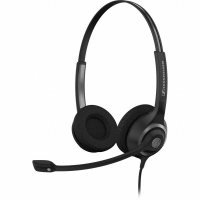 Dual-sided wideband headset for professional communications
CircleFlex technology provides an instant, custom fit all day long...
Free Delivery
QuickFind: 281195 | Mfr part code: 504402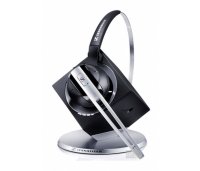 Unique Premium Design - Crafted for comfort
Comfort Wearing style
Sennheiser HD Voice Clarity
8 talk time hours in wideband sound mode and 12 hours in narrowband sound...
Free Delivery
QuickFind: 472845 | Mfr part code: 504456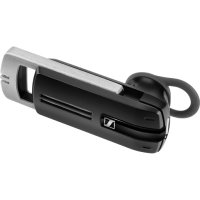 Over-the-ear mount Form Factor
Wireless - Bluetooth 4.0
For mobile professionals demanding consistently clear...
Free Delivery
QuickFind: 568338 | Mfr part code: 504575
Return to top
Sennheiser Headsets & Gaming Headsets from Ebuyer.com
Whether you are a console or computer gamer, or just want to listen to music or movies or chat online Sennheiser headsets & gaming headsets are just what you need. From the highest specification gaming sets to PC models Sennhesier headsets are renowned for the quality of their sound. Order yours online today from Ebuyer.com.