Razer Gaming Mice
(9)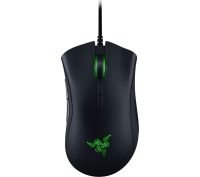 The world's most advanced optical sensor
Gaming optimised Razer Mechanical Mouse Switches
Razer Synapse Enabled
7 Programable Buttons
Ergonomic form factor
£ 44.99 inc. vat
£50.97
save £5.98
£37.49 ex. vat
£42.47
save £4.98
View Product
QuickFind: 817410 | Mfr part code: R/RZ01-02010100-B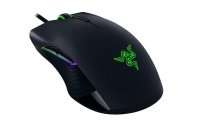 True 16,000 DPI 5G laser sensor
Up to 450 inches per second (IPS) / 50 G acceleration
On-The-Fly Sensitivity Adjustment
Razer Mechanical Mouse Switches
£ 74.96 inc. vat
£79.94
save £4.98
£62.46 ex. vat
£66.61
save £4.15
View Product
QuickFind: 796178 | Mfr part code: RZ01-02130100-R3G1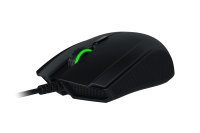 Ambidextrous form factor
True 5,000 DPI optical sensor
In-mould rubber side grips
DPI cycling button
3-color lighting
£ 49.97 inc. vat
£56.98
save £7.01
£41.64 ex. vat
£47.48
save £5.84
View Product
QuickFind: 765721 | Mfr part code: RZ01-01900100-R3G1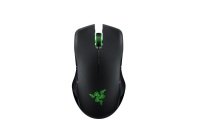 True 16,000 DPI 5G laser sensor
Up to 210 inches per second (IPS) / 50 G acceleration
Adaptive Frequency Technology
Razer Mechanical Mouse Switches
QuickFind: 796191 | Mfr part code: RZ01-02120100-R3G1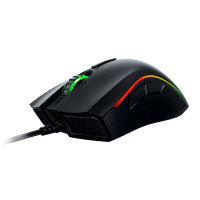 16,000 DPI 5G laser sensor
210 inches per second / 50G acceleration
1,000 Hz Ultrapolling / 1ms response time
Ergonomic right-handed design with textured rubber side grips...
QuickFind: 732459 | Mfr part code: RZ01-01370100-R3G1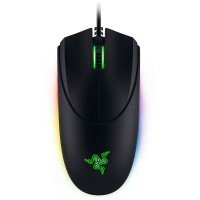 Ambidextrous form factor
16,000 DPI 5G laser sensor
Chroma lighting with true 16.8 million customizable colour options...
On-The-Fly Sensitivity adjustment
QuickFind: 732460 | Mfr part code: RZ01-01420100-R3G1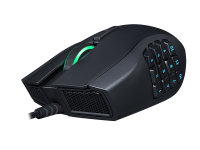 Mechanical 12 Button Grid
16,000 DPI Sensor
Razer Chroma Lighting
Tilt-Click Scroll Wheel
MMO Optimised
£ 74.98 inc. vat
£84.57
save £9.59
£62.48 ex. vat
£70.47
save £7.99
View Product
QuickFind: 740060 | Mfr part code: RZ01-01610100-R3G1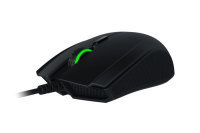 Ambidextrous form factor
True 5,000 DPI optical sensor
In-mould rubber side grips
DPI cycling button
3-color lighting
QuickFind: 817413 | Mfr part code: R/RZ01-01900100-B
16,000 DPI
16.8 Million Colour Options
Ergonomic Right-Hand Design
8 Programmable Hyper Response Buttons
Mechanical Mouse Switches
QuickFind: 810517 | Mfr part code: RZ01-02330100-R3G1
Return to top
Some of the finest gaming mice on the market, Razer's range of peripherals are a must-have for avid gamers everywhere. As well as being made to strict quality specifications, they come with awesome features you won't find anywhere near an everyday mouse, including advanced optical sensors that provide extremely high-resolution mouse movement, programmable LED lights and mechanical switches for total precision.
Even if you're not a gamer, the nicely-moulded bodies and grips indicative of Razer's gaming mice will make any kind of computing task easy to do and totally comfortable. Some models even come with as many as twelve on-mouse buttons included in their construction - great for all sorts of jobs.
As well as being quality mice, the products above come with free delivery if your order comes to £49.99 or more, and if you buy then find the same product for less elsewhere within a week, let us know and we'll refund you the difference under our price match promise. Explore the range today.