Logitech Speakers
(14)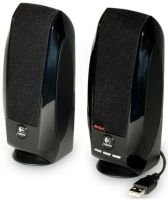 USB Powered
1.2W RMS total power
Small and portable
QuickFind: 139131 | Mfr part code: 980-000029
Delivers a loud, deep and clear sound with 80W peak power and 40W RMS...
One 24W subwoofer and two satellite speakers at 8W each
£ 39.98 inc. vat
£61.43
save £21.45
£ 33.31 ex. vat
£51.19
save £17.88
View Product
QuickFind: 750644 | Mfr part code: 980-001201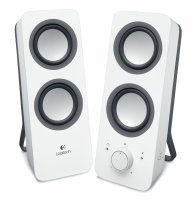 Includes two times 2.5-inch (6.3 cm) drivers per satellite
Features 3.5 mm audio input and 3.5 mm auxiliary line
Integrated controls
£ 19.98 inc. vat
£22.98
save £3.00
£ 16.65 ex. vat
£19.15
save £2.50
View Product
QuickFind: 656606 | Mfr part code: 980-000813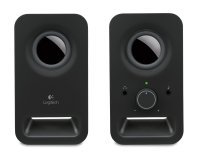 Enjoy rich sound
Control at your fingertips
Listen in privacy
Dimensions (HxWxD) 151.5X 84.5X76 mm
QuickFind: 657513 | Mfr part code: 980-000816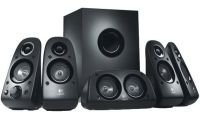 Deep bass brings your music, movies, games to life
Dedicated bass controller
Multiple inputs for PC, game console, DVD player
Free Delivery
QuickFind: 242265 | Mfr part code: 980-000432
120 Watts of Room-filling sound
Experience booming bass
Versatile setup
All controls at your fingertips
Free Delivery
QuickFind: 781915 | Mfr part code: 980-001055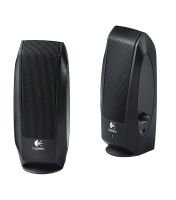 Speaker Power: RMS 2.2 W total
Amber LED on when power on
Adjustable volume up/down
3.5 mm headphone jack
5ft cable between 2 satellite speakers
QuickFind: 129430 | Mfr part code: 980-000010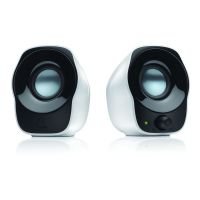 Your speakers get power from the USB port
Compact size
3.5 mm audio input
Power and volume controls
QuickFind: 270669 | Mfr part code: 980-000513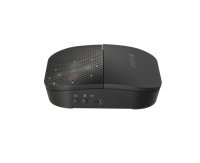 Acoustic echo cancelation and noise-cancelling microphone
USB cable management
Dynamic equalizer for voice or music
Visual incoming call indicator
Free Delivery
QuickFind: 669229 | Mfr part code: 980-000742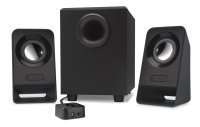 Adjustable Bass
Compact Efficient Design
Satellites: (14.2 cm x 7.9 cm x 7.6 cm)
Subwoofer: (18.3 cm x 13 cm x 19.3 cm)
QuickFind: 705933 | Mfr part code: 980-000943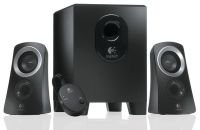 Convenient
control pod
Room-filling sound
Compact subwoofer
Easy setup
QuickFind: 222457 | Mfr part code: 980-000447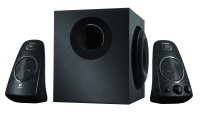 THX Certified sound
RCA / 3.5 mm inputs, and headphone jack
Adjustable volume and bass
Total 200W RMS power
Free Delivery
QuickFind: 236461 | Mfr part code: 980-000404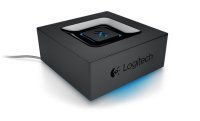 Multipoint Bluetooth pairs smartphone and tablet simultaneously...
Convenient and one push pairing button
Works with PC speakers, home stereo systems and AV receivers
QuickFind: 743834 | Mfr part code: 980-000913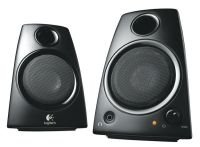 With five watts of total power, you get sound that's clear and strong....
It's a snap to get the sound you want with simple volume and power...
QuickFind: 222458 | Mfr part code: 980-000419
Return to top
Logitech Speakers from Ebuyer.com
From 2.0 systems to 5.1 and beyond with prices to suit all pockets Ebuyer stock a wide selection of Logitech speakers. Shop the full range or use the filter features to narrow your search to find the right Logitech speakers for you. Order online today from Ebuyer.com.