Ebuyer Recommends
Portable Speakers
(13)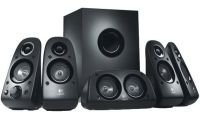 Deep bass brings your music, movies, games to life
Dedicated bass controller
Multiple inputs for PC, game console, DVD player
Free Delivery
QuickFind: 242265 | Mfr part code: 980-000432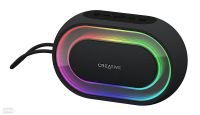 Bluetooth Wireless
Xpectra Lightshow
Up to 8 Hours Battery Life
16.8 Million Colours
Full lighting control
QuickFind: 840585 | Mfr part code: 51MF8275AA000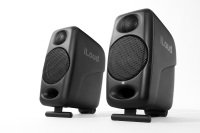 Professional reference-quality sound
Ultra-compact
Flexible placement and connections
Free Delivery
QuickFind: 804831 | Mfr part code: IP-ILOUD-MM-IN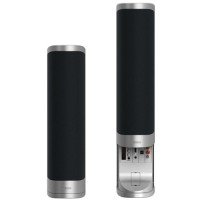 Slide up the grille to reveal a Techconnect modular faceplate...
Architectural design
Audio-over-USB
Flexible cable routing
Free Delivery
QuickFind: 245792 | Mfr part code: SP-5000

Bluetooth wireless speaker with NFC
Dust and water protection
Loud stereo audio
Oversized front bass radiator big speaker bass
Answers your calls with speakerphone
QuickFind: 778945 | Mfr part code: 51MF8200AA001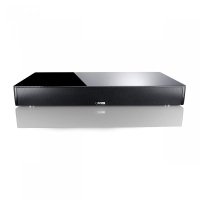 Sleek, glass-topped soundbase
Ideal for larger rooms and flatscreens
8 drivers: 2 tweeters, 2 midrange, 4 subwoofers
1 channel amplification/200 Watts system power
2x digital inputs
Free Delivery
QuickFind: 798738 | Mfr part code: 03576
Free Delivery
QuickFind: 826715 | Mfr part code: 7710-409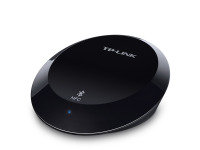 Stream music wirelessly from your smartphone or tablet
Transmits up to 20 meters
Connects to any stereo supporting 3.5mm or RCA jacks
QuickFind: 727233 | Mfr part code: HA100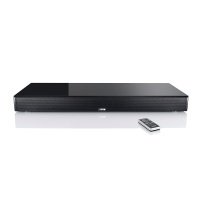 Sleek, glass-topped soundbase
Ideal for larger rooms and flatscreens
10 drivers: 2 tweeters, 4 midrange, 4 subwoofers
1 channel amplification with 200 Watts
ECO mode– selectable power save mode
Free Delivery
QuickFind: 798739 | Mfr part code: 03585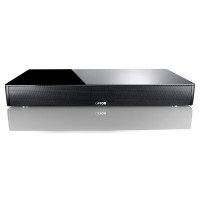 Sleek, glass-topped soundbase
Ideal for larger rooms and flatscreens
6 drivers: 2 tweeters, 2 midrange, 2 subwoofers
1 channel amplification with 200 Watts
ECO mode – selectable power save mode
Free Delivery
QuickFind: 798740 | Mfr part code: 03662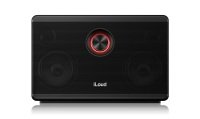 Frequency response 50Hz to 20kHz.
Four Class-D Amplifiers, bi-amped system.
Two way 2x3" neodymium woofers & 2x3/4" neodymium tweeters....
High performance bass-reflex port.
Free Delivery
QuickFind: 804809 | Mfr part code: IP-ILOUD-SPK-IN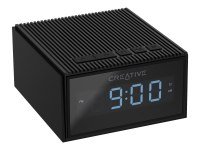 Bluetooth Wireless
FM Radio
Surprisingly Deep Bass
IPX5 Splash-proof
Speakerphone
QuickFind: 840586 | Mfr part code: 51MF8280AA000

Water resistant
Wireless
Up to 10 hours battery life
Two Full-range Micro Drivers
Oversized Front Bass Radiator
QuickFind: 840590 | Mfr part code: 51MF8200AA000
Return to top
Portable speakers from Ebuyer.com
Take your music with you wherever you go with a portable speaker. Ideal for BBQs, picnics, or even as a utility device to use around the house, you will find a variety of portable speakers here at Ebuyer. Operated either wirelessly or via rechargeable battery, the speakers can be charged by USB or the mains. Choose from a number of innovative designs for a powerful speaker to make the most of the music stored on your MP3 player, smartphone, or tablet. Order today for fast delivery within the UK.